iWork for iCloud Beta Brings Pages, Keynote & Numbers To The Cloud
At WWDC Apple announced that it will bring its iWork suite of apps including Pages, Numbers and Keynote to the web, and some users can already access beta versions of those web apps now.
Apple recently started sending out invites for the new iWork for iCloud service, letting some users access the three web apps from any computer using their iCloud account. The web apps let users create word documents, spreadsheets and presentations in their browser and store them in iCloud for use later.
The iWork for iCloud web apps work just like the desktop and iOS versions of the apps, giving users the tools to create beautiful documents easily. Unlike the native apps, Apple doesn't charge for the web app versions of iWork.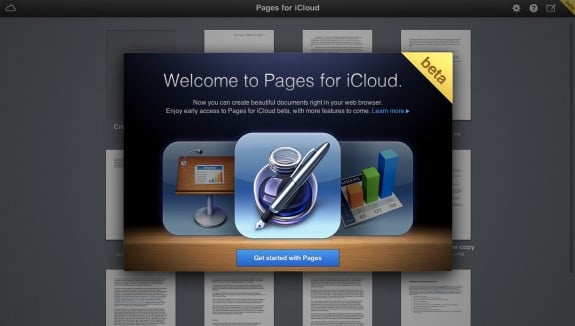 As long as you have an invite you can use them for free, regardless of their computer's OS. The service is even available to users who never bought a copy of an iWork app in the past. Unfortunately, however, there is no way to gain access to the web apps without an invite at the moment.
Any document created in the web apps will automatically save to iCloud, which pushes those changes to the iOS and Mac apps. The feature makes it easy to work on the same document from any machine without worrying about syncing the changes or having multiple copies of the same file.
Like other office suite web apps, Apple's iWork on iCloud will let users import documents from Microsoft Word, Excel and PowerPoint so they don't have to create new documents from scratch. The service also lets users share documents via email in Microsoft's files formats in addition to Apple's own file formats and PDFs.
There is some speculation that iWork for iCloud is a signal that Apple will make the native iWork apps free, but that's not certain at the moment. For now the beta feature is a great alternative to Google Docs for users who prefer Apple's apps and ecosystems to Google's.