Jabra ROX Might Be Best Stereo Bluetooth Headphones Yet
The Jabra ROX is a new stereo Bluetooth headset that is small, strong and stays in ears even while running and headbanging to the latest tunes.
There are no shortage of stereo Bluetooth headsets but the Jabra ROX addresses many of concerns we've had with previous headsets like the BackBeat Go.
Jabra is well known for Bluetooth headsets aimed at making and taking calls, but the ROX is a stereo headset that delivers music, calls and movie audio in a small package.
The Jabra ROX features metal in the outer part of the earbuds and a magnet to keep them together around a user's neck or while not in use. The earbuds include multiple sizes and multiple stabilizers to keep the headphones in ears even under fast and furious movement. To demonstrate the fit, a Jabra rep shook his head back and forth vigorously and the earbuds remained in place.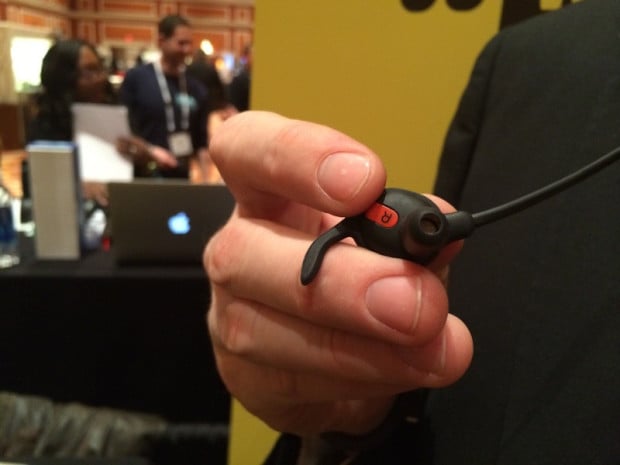 These headphones include an in line remote to control music playback and to activate Siri or Google Now while connected. This also houses the microphone that can be activated in 3-5 seconds by pulling the magnets apart when the phone rings so you can quickly take a call even when not wearing the headset.
The cable is kevlar reinforced to withstand the stress of daily use and the entire pair of headphones are protected from dust, water and sweat. The built in battery lasts 5.5-hours and Android users can pair Bluetooth with a built-in NFC area to tap and connect.
The Jabra ROX retails for $129 and arrives in March.