Jawbone ERA Bluetooth Headset Marks the End of an Era for Me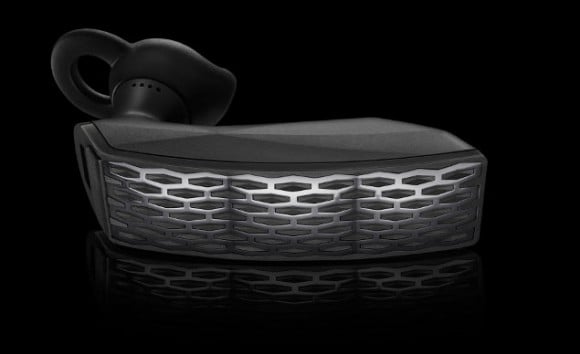 I've been a big fan of Aliph's Jawbone Bluetooth headsets for quite some time. As my wife and I have been packing up the house for our move across town, I discovered quite a few older models of the various Jawbone headsets dating back quite some time. What always attracted me to the Jawbone brand was the noise cancellation features. They call it Noise Assassin. It always worked well and I could hear callers and they could hear me in just about any conditions. After all that's the reason I hang one of the things off the side of my head.
Jawbone came late to the A2DP party and even that didn't deter me from using the headset(s). They also removed what some think is essential, a volume button, instead working to allow you to control it via your phone's volume controls. I adjusted to that although it seems counter intuitive to something that is supposed to keep you hands free when driving. But since Jawbone released the ICON and now the ERA, I think I'm about ready to switch brands.
One problem plagues me the most. And that is using the headset out of doors. The specs say that the optimal temperature range for using one of these headsets is 32 to 105 degrees Fahrenheit . All well and good. Since using the ICON (the most recent model prior to the newer ERA) though I've noticed that the minute we're dealing with colder weather or high wind that the connection just goes too flaky to rely on it. I'm not talking about below 32 degrees. I'm talking in the mid-40's. That wasn't the same with some of the older models. The same is true with the ERA. But, here's the curious part. This past week we experienced unusually warm temperatures where I live. We might have even hit 70 degrees a time or two. With balmy temps I'm experiencing the same kind of flaky connection that I do in cold weather. And that just makes no real sense to me. Perhaps it is the wind, as we've had some high winds of late, but given that one of the features of the Noise Assassin is to cut down on wind noise that doesn't jive with me.
The folks behind the Jawbone headsets have been working overtime it seems to create an App Store and all sorts of other functionality for the Bluetooth headsets. Most of that is ear candy (pardon the bad joke there.) While I've tried some of the Apps, none of them have stuck. A typical example of that is a feature touted with the new ERA and that is having your caller announced by name in your headset. Sounds like a winner of an idea. The difficulty is you're limited to 10 callers and you have to program them into your headset. I'm thinking that's behind the times for what other makers offer. I'm not alone with that thinking either. The support forums are filled with complaints about that feature.
It makes me wish that the good folks who came up with some impressive technology in their earlier models would focus on what they do best and forget about the frills.
In the meantime, I'm searching for a new headset. Anybody care to offer suggestions?