Jawbone Has Unpublished Fix for iPhone ERA Woes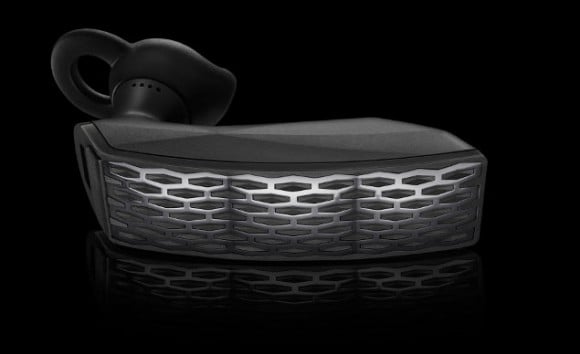 Last week I posted about the difficulties I was having with the Jawbone ICON and ERA Bluetooth headsets. After posting that I got an email from a Jawbone tech offering to help. We had a good conversation and he offered me a solution that solved the connection woes. (To see the problems I was having check out this post.)
The fix is actually a simple one and I'm a bit confounded, but not entirely surprised, that it isn't published on Jawbone's site and I don't believe I've seen it in their user forums to date. Essentially you unpair the headset, then go to Settings on our iPhone. Scroll down to the bottom of the settings page and select Reset. From there you select the Reset Network Settings button. Choose to reset your networks. You'll loose any passwords and reset your Network settings back to factory defaults. Once you do this your phone will reboot. You then pair up the headset. I followed the steps and have been using the ERA headset for a few days and the connectivity issues seem to have disappeared.
Note that in the previous post I was concerned that the outdoor temperature was affecting the connection in cold weather and was perplexed that I experienced the same thing in warmer weather and in heavy winds. (We've had some pretty high winds of late.) According to the tech rep the temperature operating guidelines only are there as a guide to battery life and don't affect connectivity at all.
I'm grateful for the help and personal support, but like I said I'm confounded a bit as to why this isn't published. I asked the rep if it was and he said no. I asked why not and is answer was that this was an Apple iOS issue and not a Jawbone issue. Perhaps that's the case, but you'd think regardless of who is actually at fault here that Jawbone would want its customers to know how to straighten things out. And putting up a fix on its website or in its forums has certainly got to be cheaper than dealing with tech support one on one by reaching out to customers who just happen to blog about issues, or handling them when they call in to report a problem.

As an Amazon Associate I earn from qualifying purchases.