Jawbone Makes Good on Problems with Jawbone Up
Well, someone knows how to make lemonade out of a lemon. The Jawbone Up was released with great fanfare and great ballyhoo not long ago. In case you missed it, the Up is a bracelet that syncs with an iPhone that allows you to basically monitor your life from what you eat, to how you sleep. It's also a pedometer of sorts measuring and chronicling your steps, as well as other features.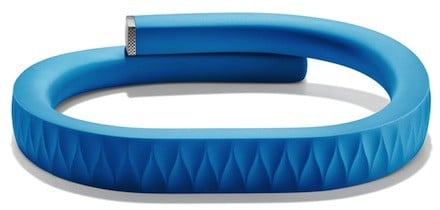 Quite a few folks took up the Jawbone UP and seemed quite pleased with it. The Jawbone up got great reviews and lots of coverage and I was even surprised to see how quickly it made it into stores here locally. It looked to be a big seller for the holiday season.
But then problems started. Users complained that the device failed. So, Jawbone stepped up and has decided to fully refund the purchase price ($103.43) or take a Jawbone credit ($150) for those who are dissatisfied. Those who take up the offer don't even need to return the bracelet as long as they agree not to sell it on eBay or otherwise try to make some profit from by selling the device. In addition Jawbone is going to stop shipping orders already made until they can get a better handle on things.
Obviously this is a big blow to Jawbone's efforts, but it is rare that we see a company act this quickly and this effectively to correct problems like this. It would be great if we saw that kind of thing more often. Jawbone says it believes in the UP and is going to make improvements. They've probably taken an important step to get customers to believe in the company with this move.
You can find out details in the CEO's letter to customers.

This article may contain affiliate links. Click here for more details.