JBL Charge 3 Review: Bluetooth Waterproof Speaker
The JBL Charge 3 Bluetooth speaker is loud, waterproof and can charge your phone from the built-in battery so you don't run out of power.
This bluetooth speaker is heavier and bigger than the Bose SoundLink Mini II and many other Bluetooth speakers, but it includes a 6,000mAh battery that can deliver 20 hours of music and charge your phone.
Users can connect multiple JBL Charge 3 speakers to deliver stereo sound or to expand the music through a house, office or backyard. Thanks to the IPX7 waterproof rating you don't need to worry about using the speaker outdoors near a pool or hot tub.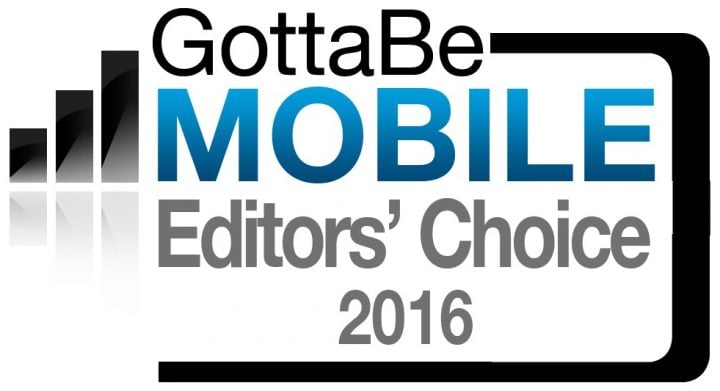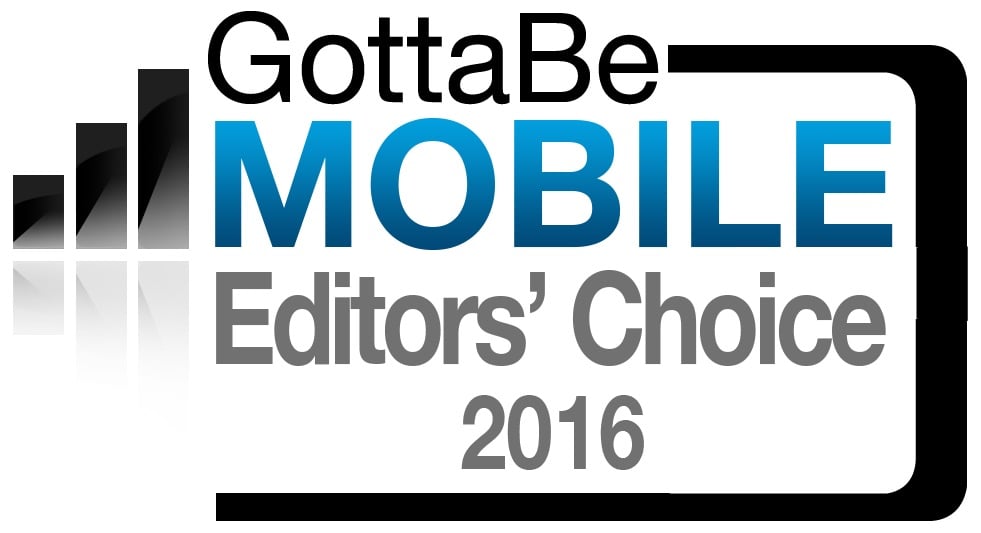 Thanks to the impressive sound quality, ability to link up multiple speakers, waterproof design and the ability to charge your phone we give the JBL Charge 3 a Gotta Be Mobile Editor's Choice award.
The JBL Charge 3 is $149.99 and is available in an array of colors to match your style. Verizon sent over this JBL Charge 3 for review, along with the smaller JBL Clip 2 that is more portable if you need a smaller speaker you can connect to your backpack or belt-loop.
The main body of the JBL Charge 3 is a mesh-like material that is easy to grip, looks nice and doesn't collect dirt when used outdoors. The base is a hard rubber that provides a sturdy stand even on slightly uneven surfaces outdoors. Exposed speakers on the ends, that JBL calls bass radiators, move with the bass on your music.
A small rubber seal opens to reveal a line in jack for non-Bluetooth devices, a Micro-USB charging port and a full size USB. The full size USB port can charge your iPhone, iPad, Android phone or basically any mobile device that charges with a USB cable.
We've used this to charge the OnePlus 3 and our iPhone 6s while working in parks over the last several weeks and it's an awesome feature. You can continue to listen to music while you charge, or if you are in a situation where you can't listen you can choose to charge only.
Buttons on the top allow you to play and pause music and control volume. You can press the play button twice quickly to skip a track, but there is no option to go back one track.
The JBL Charge 3 also works well as a Bluetooth speaker phone, press the play button to answer a call and you can speak without holding your phone up to your head and it sounds better than using the built-in speakerphone on the iPhone 6s.
A small battery life indicator in front of the speaker shows you how much power you have left. The battery life varies based on how much you charge your phone. When we used it as a battery backup for our iPhone to charge the battery from almost empty twice we still had a day of full streaming power left.
The JBL Charge 3 sounds great and can easily fill up a small office or an open kitchen/dining room. We used the speaker in our backyard while doing yard work on multiple occasions and it was loud enough to be heard without distortion all through the yard. It's possible to go loud enough to annoy your neighbor if you want.
You will not miss the low end as the Charge 3 is great at delivering powerful bass while still managing to push crisp highs. Ultimately the JBL Charge 3 knocks it out of the park on a variety of genres and tracks from acoustic to pop tracks and electronic music.
Best iPhone 6s Cases, Covers & Skins
Speck CandyShell Clear iPhone 6s Case
The Speck CandyShell Clear is the first clear iPhone 6s case from Speck, and the first clear case from the company overall. This form-fitting, minimalist iPhone 6s case delivers a decent amount of protection with a military drop test 810G rating.
Speck assures us that the clear case will not yellow with use like many cheap clear case options. The clear finish is perfect for showing off your iPhone 6s color choice while protecting it.
Buttons move perfectly and are easy to find by touch and there is a raised front bezel to keep the iPhone 6s display off hard surfaces.
$34.95 at Speck