JetBlue Imagines Using Airport Terminals With Google Glass
Google recently asked anyone interested in Google Glass to explain what they'd do with the device, and JetBlue decided to respond with mockups of what travel would look like with Google Glass.
JetBlue airlines posted a collection of photos to its Google+ page that show ways travelers could use Google Glass in an airport terminal. The images cover everything from arriving in the airport to getting to the right gate, waiting for the plane to arrive, picking up luggage and finding a cab.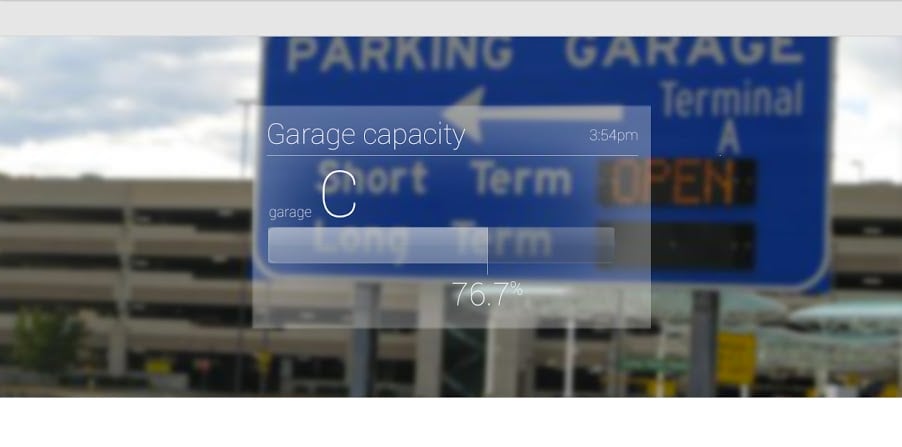 The first image from JetBlue shows a Google Glass user arriving at the airport in their car. Google Glass tells the user how full the next parking garage is, letting them know if they can find a parking space before they even try. The feature would be useful in busy airports or other locations that typically have busy parking garages.
Next is a Google Glass notification telling the user their flight info. The small window gives the flight number, the time and its current status. The only thing it doesn't give is the plane's gate. Android users can already get this information in Google Now, but having the information at hand without taking out a phone.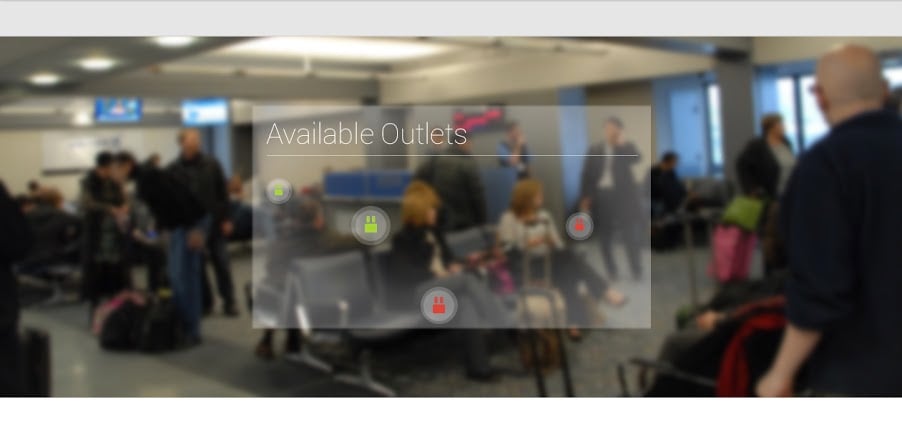 Another image shows the user where available outlets are in the terminal, which is potentially the best use of Google Glass in an airport. Finding outlets in an airport is hard enough without Google Glass, let alone finding an available outlet.
The penultimate image shows Google Glass telling the user where their baggage claim is, complete with an arrow pointing them to the carousel. Such a feature would make it easy for travelers to find their bags in unfamiliar airport with minimal stress.
Finally, an image shows the user how far their hotel or other destination is from the airport along with an estimated cab fare.
All five images show potential uses for Google Glass, though developers first need to create apps with the functionality. JetBlue's vision shows what Google Glass can do to help improve people's lives beyond easily taking photos and videos or searching Google at any time.