Jetpack Joyride Gains New Features and Retina Display Support
In the past week Halfbrick updated its Jetpack Joyride game twice to add the new Gadgets to change gameplay and Retina Display support for the new iPad.
The first major update to the iOS game brought in Gadgets, a new way to play the game. Gadgets are items that players buy with in-game coins that give the character Barry different advantages. Players can assign up to two Gadgets to Barry in each run.
Read: JetPack Joyride for Android: The Latest Missing Android App
The Gadgets range from a pair of sneakers to help Barry jump off the ground faster to "nerd repellent" that clears out to laboratory and X-ray specs that show which vehicles are waiting in items along the run. Gadgets are completely optional, but they add a new layer to the game that wasn't there before. They're the perfect reason to launch Jetpack Joyride after letting it sit in a games folder unplayed for weeks.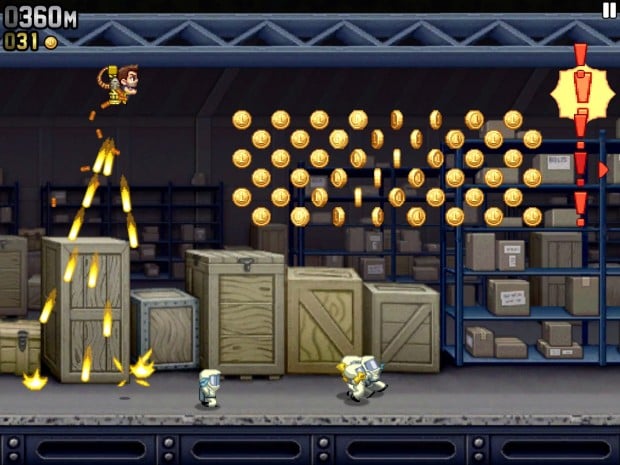 The Gadgets update also includes new Game Center achievements and new missions to go along with the Gadgets.
The second update to the game wasn't as big as the Gadgets update, but still important. According to TouchArcade, over the weekend Jetpack Joyride received another update to support Retina Display on the new iPad. Now new iPad owners can enjoy a better looking Jetpack Joyride with the new Gadgets.
The second update also improved the visuals of the game on the iPhone 4 and previous iPads. Those changes aren't as noticeable.
With all the changes Jetpack Joyride is still free to play with no ads. Players only have to pay if they want access to bonuses such as a coin doubler or extra coins.