Jison Case Vintage Real Leather Smart Cover Review
iPad owners can choose from hundreds of cases, now. For our use, the Jison Case Vintage Real Leather Smart Cover sits at the top our list of best available cases for the iPad 2, iPad 3rd generation and iPad with Retina Display. Jison Case made it with soft leather that looks beautiful. Buyers can get the Jison Case Real Leather Smart Cover in red, black and brown, but the brown looks the best.
The Jison Case Vintage Real Leather Smart Cover hugs the iPad perfectly and all the ports and holes fit the cutouts in the case with precision, except one. We wish the case included a cutout in the top corner of the case to show the wake switch. The leather covers the switch and makes it a little difficult to find quickly. That's the only minor complaint we could find with this case.
Watch the video below labelled iPad 2. The same case works on the last three generations of iPad.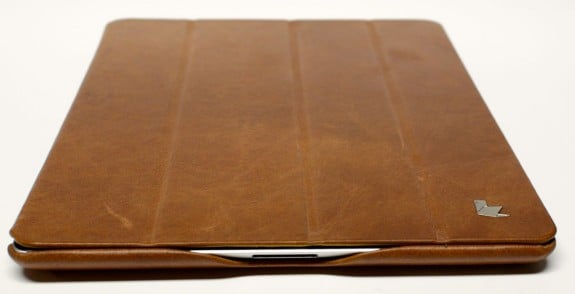 The Jison Case Vintage Real Leather Smart Cover folds into a triangle just like the Apple Smart Case and includes the magnets like Apple's case too. The Jison Case holds the iPad securely, but users can remove it easily. We like the way they put tiny holes in the part of the case that covers the speaker to let sound pass through. Audio doesn't drop off any in the case compared to the sound while outside the case.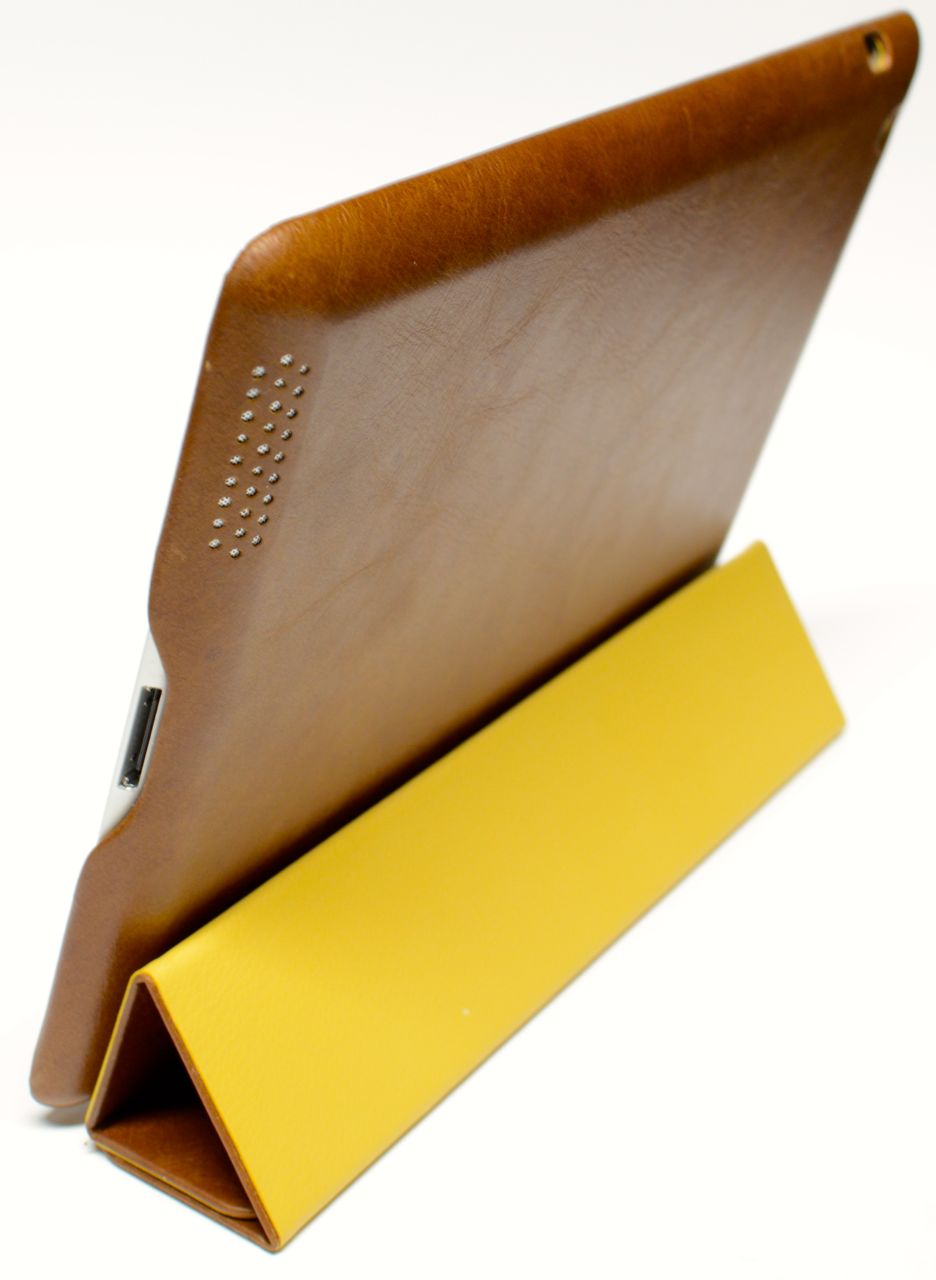 We love this case and recommend it without reservation. That said, potential buyers should consider that Jiscon offers a premium quality case and it comes at a premium price of $97 at their own site and on Amazon. Compare that to leather Smart Cover from Apple which costs $69, doesen't cover the back of the iPad and uses materials that don't compare to the Jison Case Vintage Real Leather Smart Cover's quality.
After using Apple's leather smart cover for half a year now we're blown away by the difference in the Jison Case Leather Smart Cover's quality, feel and beauty. Even at nearly $100 we still call it a buy!
Jison Case sells other models for the IPad and for the iPad mini. We tested the Jison Case Quilted Leather case for iPad mini and like it almost as much.