jkkmobile Video of Vista on an Asus R2H UMPC
This looks promising. jkkmobile has posted a video of Vista Ultimate on the Asus R2H UMPC. Also remember Josh Bancroft had done a video of this earlier. I'm looking forward to giving this a try myself when I have the time. Matt Faulkner and I are discussing doing a series of tests. One of us would do a clean install of Vista, the other would attempt an upgrade. When we both find the time, we'll be giving it a go, and report back.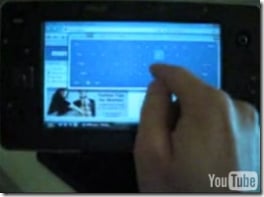 UPDATE: jkkmobile has posted part two of the video series of Vista on the Asus R2H. Looks promising. Now if I could only find some time.

As an Amazon Associate I earn from qualifying purchases.