jkkmobile Videos the Hanvon BC10C Tablet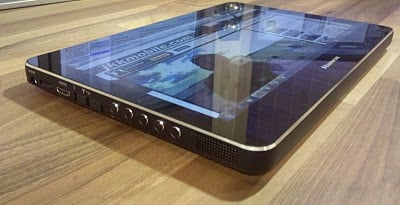 Coming out of CeBit one of the Tablets that caught my eye was the Hanvon BC10C. Actually there were two Tablets from Hanvon. The BA10E is the one with what looks like possible good Inking potential, but we'll have to wait and see on that one.
While we're waiting, jkkmobile got his hands on the Hanvon BC10C and has given it a video once over. The build quality on this Tablet looks pretty good but I'm not sure a Celeron based Tablet has much of a life ahead of it, especially with only 3.5 hours of battery life. That said, some of the touch action on BC10C looked pretty smooth in the video.


As an Amazon Associate I earn from qualifying purchases.