jkOnTheRun Holiday Gift Guide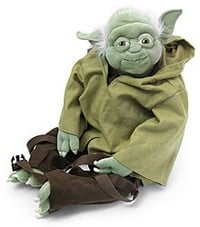 Tis the season for Holiday Gift Guides. We've seen Linda Epstein's colorful Annual Christmas List For Santa, and this morning we posted a link to TabletPCReviewSpot.com's Gift Guide. Now jkOnTheRun has published the Third Annual Geek Holiday Gift Guide. It contains an interesting array of geek gadgets and toys like this Yoda Plush Backpack. Not sure if I want that on my back or not.

Maybe I'll publish my Holiday Wish List and see if anything matches up.

As an Amazon Associate I earn from qualifying purchases.