Joanna Stern Reviews the HP Touchsmart tm2 Tablet PC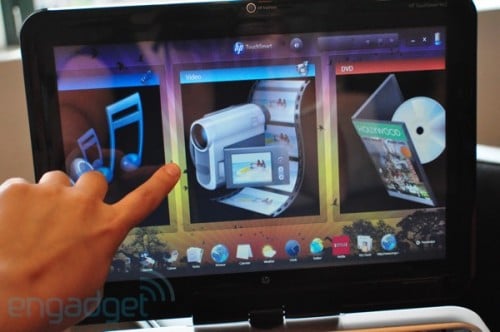 Joanna Stern has given the HP Touchsmart tm2 Tablet PC a thorough review on Engadget and she covers all the bases and then some. The tm2 is an update of earlier tx models running a Core i3 processor with a 12.1 inch screen and a new touch layer on the capacitive display. HP targets these machines at consumers and I've always questioned why HP seems to think consumers love these big glossy, heavy, metal beasts with earlier models. Many of Joanna's comments in the text and video portions of the review hint at exactly my concerns. Make sure you check out the video portion of the review, and you'll see some concerns I, and many others, share with Joanna about how these touch screens bog down on Windows 7.
Other interesting factors of note, there is apparently no accelerometer so no automatic screen rotation. The fancy touch UI doesn't work in portrait mode. Joanna says she had a decent Inking experience with no palm interference Inking in Microsoft Word, but that she had some issues entering urls in IE.
The tm2 starts at $899.

This article may contain affiliate links. Click here for more details.