Joby Renames The GorillaPod Go-Go to Gorillamobile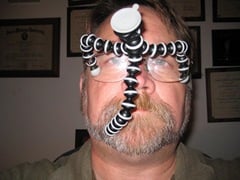 It's all in the naming I guess.
Joby makes these really cool flexible tripods for a number of devices, including a smaller version that used to be called the GorillaPod Go-Go. (I gave it a review here almost a year ago.) But mobile is in and I guess the Go-Go moniker wasn't sticking so it has been re-christened as the GorillaMobile. Still the same price of $29.95 and it still comes with multiple attachment heads so you can pretty much attach it to any device. I like this little accessory quite a bit.