jolicloud Shows Off Quasi-Cloud-Based Operating System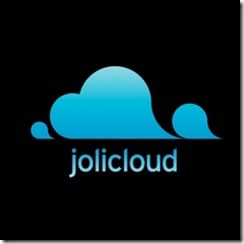 We met Tariq Krim at CntrStg during CES 2009 and were enamored with the concept of a netbook-centric operating system that would make navigating to our favorite sites easier. I think Warner's recent winning of the HP Mini 1000 made him especially interested. TechCrunch got a screen shot preview of the OS that shows a simple GUI with enlarged buttons for popular cloud-based and local applications that Tariq promises will support touch screens. The OS is Linux-based and is very netcentric in the applications that are shown. TechCrunch is planning on installing the jolicloud OS on their CrunchPad prototype and we'll be bringing continuing coverage of TechCrunch's project as it progresses. Check out the desktop screen capture after the jump:

As an Amazon Associate I earn from qualifying purchases.