Josh Bancroft Fills The Tiny Screen With Asus R2H Pictures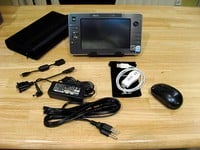 If you are still thirsting for Asus R2H Ultra-Mobile PC info and pictures head over toTiny Screenfuls. Josh Bancroft not only has his unboxing video for you to check out but has posted something like 162 pictures along with a hardware review. This ought to keep you oogling for quite some time.

As an Amazon Associate I earn from qualifying purchases.