Josh Bancroft Talks Samsung Q1 on the TinyPodcast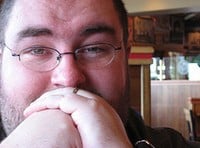 Josh Bancroft of TinyScreenfuls has been quite popular of late. Josh works for Intel and recently he posted a "come one, come all, and ask your questions" invitation. And he's started giving answers. (Rob linked to one of his posts yesterday.) Well, awhile ago he posted a teaser about a new device he was trying out. He's removed the mystery with a return of The TinyPodcast in which and Brian talk about the Samsung Q1 Ultra-Mobile PC. I'm heading out of town for a trip that will have me on the road for a few hours at a time. So, I've loaded it up to listen to. My hunch is you should be listening to if you have an interest in the UMPC.

As an Amazon Associate I earn from qualifying purchases.