Josh Einstein's OneNote Calendar
Josh Einstein, the developer of TEO 3.0, has created a nifty new application for OneNote. The OneNote Calendar gives you a calendar view of all of your notes, allowing you to view them by when they were created or modified. There is a preview pane that allows you to view your notes. More good news. It is free.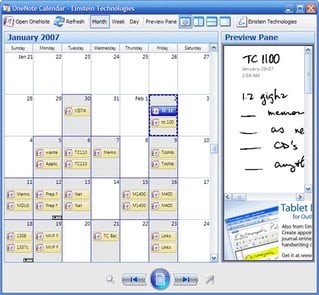 Check it out or download it here.

As an Amazon Associate I earn from qualifying purchases.