Just Cause 3 Mech Land Assault Update: What You Need to Know
Video game developer Avalanche Software launched the massive Just Cause 3 third-person shooter to decent reviews a while back. Soon after it's December 2015 launch, the game had huge numbers of users recording the kind of chaos the game allows players to create. An extensive line-up of on-demand weapons and vehicles helps with creating that chaos. So did the Sky Fortress update that the studio and publisher Square Enix released for the game earlier this year. Square Enix officially confirmed the second part of the hit game's line-up of downloadable content earlier today. Just Cause 3 Mech Land Assault will add a whole new dynamic to the open-world game.
Here's what you need to know about the Just Cause 3 Mech Land Assault update if you're ready to return to the game for some new content and extras.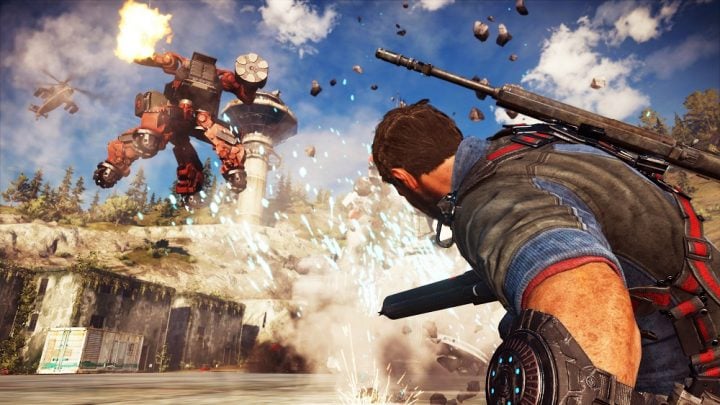 Read: Just Cause 3 Release – 5 Things to Know Now
What's in Just Cause 3 Mech Land Assault
It was in a press release that publisher Square Enix revealed the Just Cause 3 Mech Land Assault update. The upgrade isn't a free add-on to the game, but an expansion that's meant to add additional enemies, play time and reasons for protagonist Rico Rodriguez to blow things up.
Rico returned home to Medici with the game's campaign. He was eager to stop the country's entrenched dictator from keeping the chain of islands under his boot. In Just Cause 3 Mech Land Assault, there's another island being added to the game world.
This new island is called Lacrima and it's got all the hallmarks of a government gone rogue on its people. The island holds a research facility that's been abandoned. There's also a prison camp.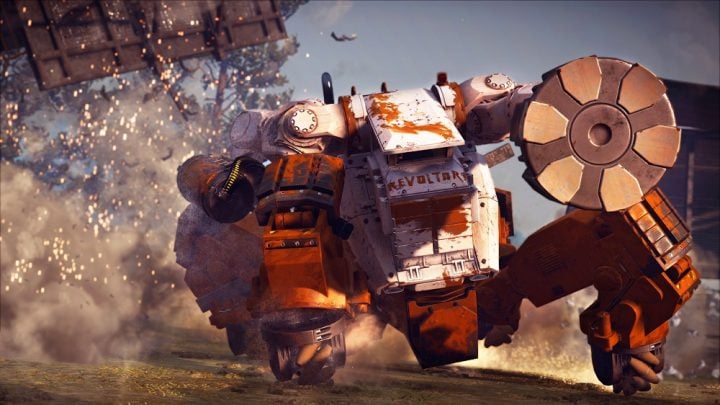 Avalanche added new enemies with the Just Cause 3 Sky Fortress update and this latest update is no different. Rodriquez is there to stop a figure only known as the Black Hand. The Black Hand doesn't stand alone though, the island is defended by Mechanical drones, hence the "Mech" part of the add-ons title.
Players will get to drive two of the Mechs themselves with the add-on content. A new Bavarium Power Core rifle gives Rico the power he needs to penetrate the Mech's shielding. Cannons and Gravity Guns add additional fire power. New Mech Arena Challenges let users practice on the machines away from the battlefield. There's a new option to call in a Rebel Mech for really tight situations where extra firepower is a necessity.
Square Enix is also promising that players will be able to "throw enemies, vehicles and chaos objects around like tennis balls." Really, the Mechs are a new way to have fun with the game's distinctive physics engine. It's playing around with the physics in Just Cause 3 that's so fun. In the game, anything can happen.
Just Cause 3 Mech Land Assault Release Date & Price
Players of Just Cause 3 have waited on the second expansion's release details for months. The Just Cause 3 Mech Land Assault release date is where things get interesting. Square Enix and other publishers want to encourage as many people as possible to purchase a season pass for their games instead of buying their add-on content in pieces. Some publishers use cost as a way to do that.
Square Enix is also using timing. As such, the Just Cause 3 Mech Land Assault release date is different, depending on whether you have the season pass to the game. If you do have the season pass, the Just Cause 3 Mech Land Assault release date is June 3rd. It's included in the $24.99 pass.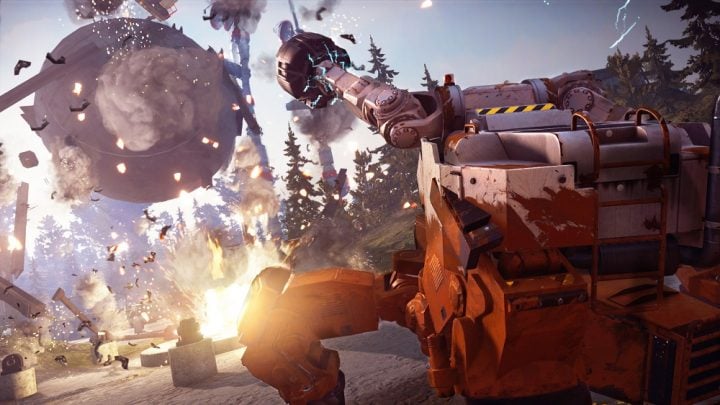 Those that don't have the season pass will need to pay for the Mech Land Assault upgrade separately. Square Enix confirmed this morning that it'll cost $11.99 on its own. Unfortunately, players that go this route won't actually be able to enjoy the content until June 10th.
All told, the Just Cause 3 Mech Land Assault add-on looks pretty good. It adds a new environment with new weapons to a perfectly established core game that got more interesting after the release of the first expansion, Sky Fortress. With add-on content for Air available and Land on its way out to users, there's just the sea themed update left to detail.
Today, Square Enix confirmed that the upcoming sea content is called Bavarian Sea Heist. It's not ready to confirm the game's release date, but has said that it'll arrive on the Xbox One, Windows PCs and PS4 by the end of the summer. It's release will conclude the add-on content the publisher has spoken about.
Of course, to take advantage of any new content, users need a disc or digital copy of Just Cause 3. GameStop has new copies Just Cause 3 for as little as $39.99 and used copies are going for $35.49. Again, the Just Cause 3 Air, Land Sea Expansion Pass for $24.99.

As an Amazon Associate I earn from qualifying purchases.