Just Cause 3 Release Date: Things You Need to Know
With the Just Cause 3 release date near, the fall gaming season comes to its epic conclusion. For three solid months we've had big name franchises make their way to Windows PCs, the Xbox One and the PS4. Just Cause 3 is a fitting end to what's been an exciting year in video games.
For the most, first-person shooters with tightly knit stories dominated 2015. There were a few breakout open-world games too. Batman Arkham Knight and Assassin's Creed Syndicate both launched this year to great reviews. Just Cause 3 is an open-world game like these, but it goes for all-out destruction. Rico Rodriguez has returned to his native Medici. It's under the rule of a vicious dictator. Just Cause 3 is notable in that it doesn't appear to have any limits on players. Destroying infrastructure, killing the guilty and jumping out of planes are all encouraged by the game.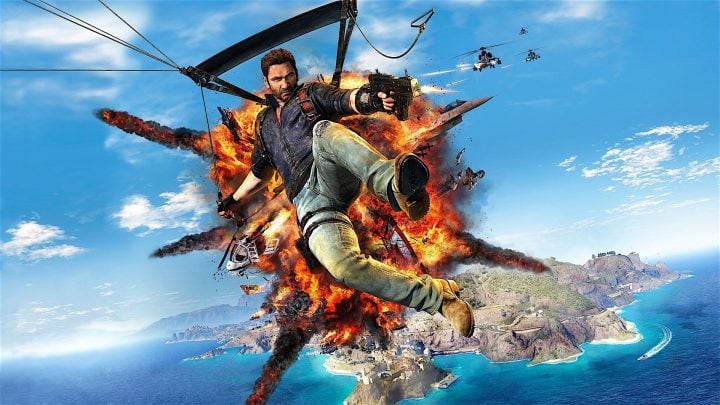 Read: Explosive Just Cause 3 Trailer Arrives Ahead of Release
Here's what you need to know ahead of the Just Cause 3 release date.
Just Cause 3 Release Date
Just Cause 3 is available in some countries today, but gamers in the United States can expect to pick up Just Cause 3 beginning December 1st.
Pre-ordering games often comes with neat exclusives that you can't easily get after the game goes on sale. That's absolutely the case with Just Cause 3. Anyone that purchases the game before release day gets upgraded to what publisher Square Enix calls the Day One Edition. Day One Edition owners unlock three different vehicles with weaponry built-in. The pack contains a sports car, an off-road buggy and a speedboat. Retailer GameStop also offers the Capstone Bloodhound RPG weapon to shoppers that order ahead of the game's release. Amazon buyers get the game for 15% off its regular price.
Just Cause 3 Editions
There are four different versions of Just Cause 3 arriving on store shelves on December 1st.
Just Cause 3 Standard Edition
Just Cause 3 Standard Edition is just as its name suggests. There are no extras included besides the pre-order bonuses. Just Cause 3 Standard Edition costs $59.99 on disc or through the Xbox Store and PlayStation Network.
Just Cause 3 XL Edition
Just Cause 3 XL Edition is the same that players get with the standard version, but with two enhancements. First, a Final Argument Sniper Rifle comes include. Second, It gives players access to the Just Cause 3: Air, Land & Sea Expansion Pass. Separately, the Air, Land and Sea Expansion costs $24.99. Just Cause 3 XL Edition is $84.49 in the Xbox Store and PlayStation Store.
Just Cause 3 Collector's Edition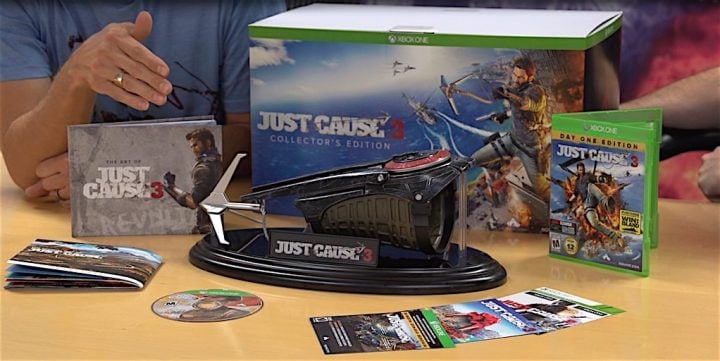 Just Cause 3 Collector's Edition comes with a 24 inch by 24 inch poster. A replica grappling hook with a commemorative base is also included. Finishing out the bundle is a digital Day One Edition of Just Cause 3 and a 32 part art book. $119.99 gets shoppers Just Cause 3 Collector's Edition.
Just Cause 3 Digital
Buy Just Cause 3 digital for PlayStation comes with a free Just Cause 3 Theme. Both the physical and digital copies of Just Cause 3 for Xbox One comes with a digital download for Just Cause 2 at no additional charge. Microsoft recently added Just Cause 3 to the Xbox One Backwards Compatibility program.
Microsoft and Sony typically unlock pre-orders of digital games at midnight Eastern Standard Time. This means that gamers on the West Coast will get their digital copies unlocked at 9PM tonight.
Just Cause 3 Season Pass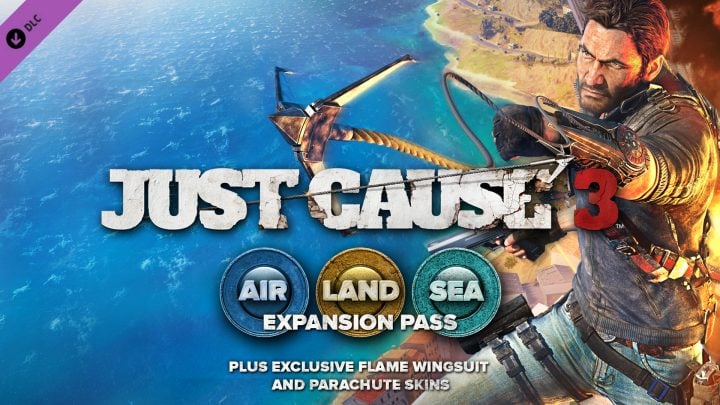 For $24.99 the Just Cause 3 Season Pass will pack a lot of different content if what Square Enix has said about it publicly is true. The Air, Land and Sea Expansion Pass will have three individual packs. These packs will add new content over the life of the game. This means new missions, enemies, weapons and gadgets like the grappling hook.
Only those who've purchased the season pass will get that content as soon as its available. It'll also come with skins for Rico Rodriguez's Wingsuit, Parachute Skins.
No Just Cause 3 Release Date Events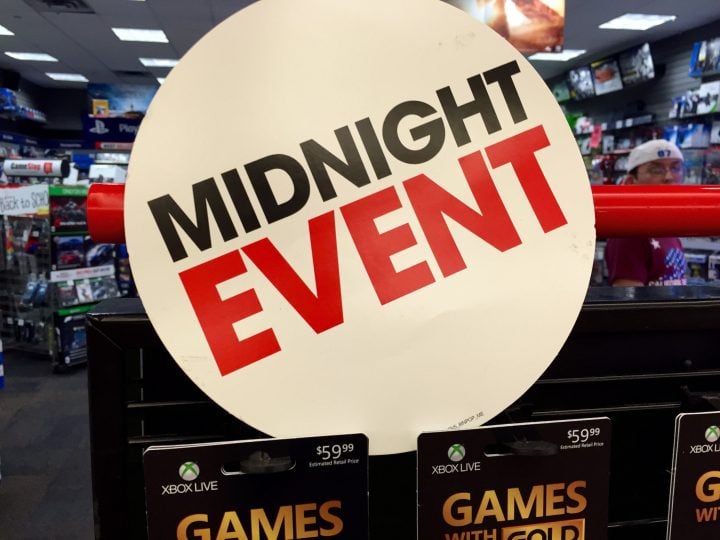 Unfortunately, it seems that retailers are all tuckered out from holding midnight release parties and launches this fall. A check of GameStop's Events page reveals that the retailer won't be holding a midnight release party. This means the soonest you'll be able to pick up a copy of Just Cause 3 if you pre-ordered it from the retailer is on December 1st when the game opens. The same goes for retailer Best Buy. Wal-Mart stores are open 24 hours a day.
Good luck with the Just Cause 3 release date and with the rest of the fall gaming season. Unfortunately, Just Cause 3 won't be coming to the Xbox 360 and PS3. Windows PCs have their own copy of the game available through Steam.

As an Amazon Associate I earn from qualifying purchases.