Kakai now Kno, debuting tablet at D, per those in the know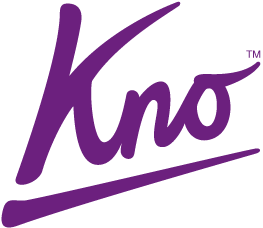 Stealth start-up Kakai has changed their name to Kno (like "know" as in understanding and learning and stuff, get it?), and according to Kara Swisher at All Things Digital, they'll be showing off their secret project, possibly a tablet, at the D: All Things Digital conference.
The Linux-based foldable double-screened device is designed to feel like a mix of notebook and textbook.

Gesture-based and portable, Kno will be aimed directly at the education niche. The endeavor goes well beyond the tablet itself by including robust software and a seamless Web site to deliver course material, allowing for note-taking and offering other audio and video capabilities.
That's a fairly rich description for a project that's supposed to be secret (and I'm sure they'd never leak such details to the host of the conference where they plan to debut their project in an attempt to drum up viral publicity) and considerably more advanced than the "Kindle for students" eReader description previously floated.
All I know is if they want to make it feel like a notebook and give it decent note-taking capability, it better have an active and/or intelligent digitizer. Doesn't need to be as advanced as Wacom with its hover recognition and hundreds of levels of pressure sensitivity, but smart enough to tell the difference between a pen tip and a fingertip.
Via Engadget

This article may contain affiliate links. Click here for more details.