KathieEM22 and the Grand Unveiling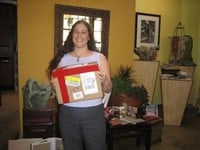 Yes, a new Tablet PC is enough to make anybody smile, and here's proof. Even though it took awhile, we finally received (and finally got a chance to post) some pictures of GBM's Make Me Mobile With Motion Contest winner KathieEM22 and her new Motion LS800 Tablet PC. Not only did Kathie send along some great unboxing pictures, but she also sent along a short video file (1.46mb, wmv format) of her and her new Motion Tablet PC. I know Kathie is enjoying her LS800 and the GBM Team thanks her for sending along the pictures. I don't know why it took so long for her to open the box though, given that despite protestations to the contrary, I'm sure Dennis opened it up for at least a sneak peek. In any event, enjoy the unboxing. Make sure you check out the short video here and make sure you check out Kathie's winning smile!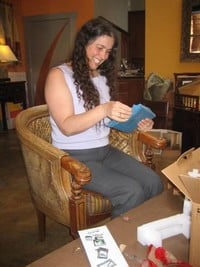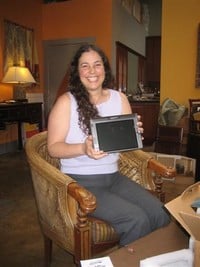 As an Amazon Associate I earn from qualifying purchases.