Kensington Announces iPhone 5 Cases
Like many other accessory makers Kensington already has a selection of iPhone 5 cases ready for iPhone 5 release day.
Kensington talked to a number of fashion experts to design their iPhone 5 cases, and used the same leaks and rumors we heard and saw to make sure the design fit the iPhone itself.
For its first lineup of cases Kensington has one line of simple cases that only cover the back of the iPhone 5, and two lines of wallet cases.
Read: Best iPhone 5 Cases
The first design is the Vesto Leather Texture Case. These cases cover the back and side of the iPhone 5, but leave the front, top, bottom, camera and volume buttons uncovered. Each of the cases offer different textures, though most feel like smooth leather.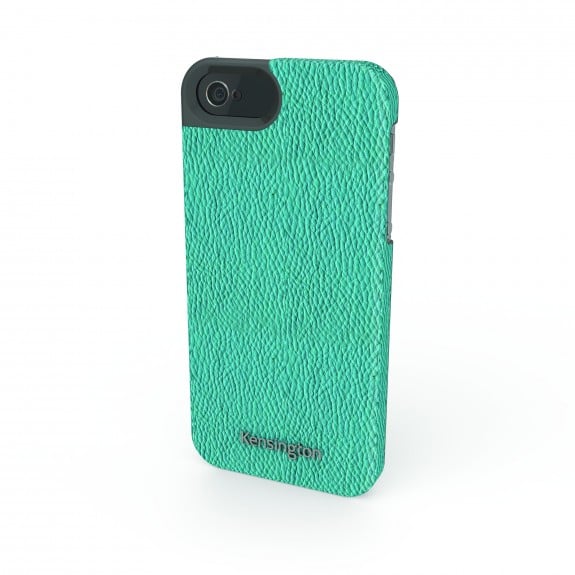 The Vesto comes in a variety of colors including Grey Lizard, Black Snake, Brown Marble, Teal Ostrich, Teal Nappa, and Black Stingray. It sells for $29.99.
The Kensington Portafolio Flip Wallet is the first of the company's two wallet cases for the iPhone 5. These cases have a flap that covers the screen of the iPhone 5 with a magnet on top so it stays shut. The flap includes slots for credit cards, money, or anything else small that would normally go in a wallet. With the right card it almost gives the iPhone 5 NFC capability, which is nice.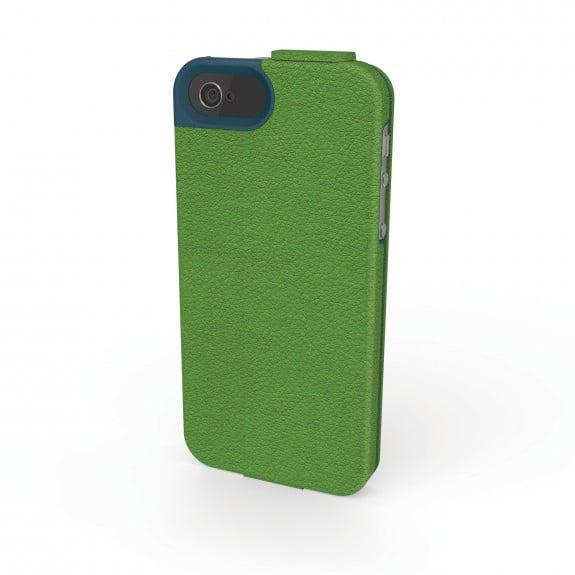 Kinsington's Portafolio Flip Wallet for the iPhone 5 comes in a variety in colors including Tan Nappa, Green/Blue Nappa, Black/Orange Nappa, Teal Ostrich, Coffee Snake, Black Marble, and Black Snake. It sells for $29.99.
Kensington's last case design is the Portafolio Duo Wallet. The Portafolio Duo also serves as a wallet, but instead of the flap folding around the bottom of the phone like the Flip Wallet is folds over from the left side. The flap has more room to store credit cards or money, and doubles as a stand for the iPhone 5. The stand puts the iPhone 5 in landscape mode, making it perfect for watching videos or using FaceTime.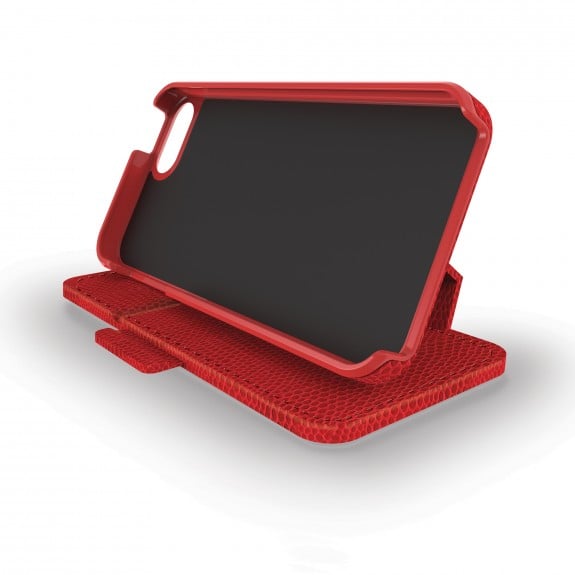 The Portafolio Duo Wallet comes in Brown Marble, Orange/Cream, Red Snake, and Black Houndstooth. It sells for $39.99.