Kevin Tofel Shows Off Vista On A Samsung Q1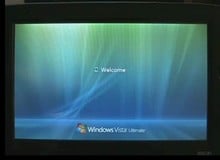 If you follow the adventures of Kevin Tofel on jkOnTheRun you know he has been tirelessly and occasionally insanely working to get Vista working on his Samsung Q1 UMPC. Well, he's put together a video of where he is today. According to the show notes he coves quite a bit of territory. Check it out here.

As an Amazon Associate I earn from qualifying purchases.