Key Call of Duty Black Ops 3 Release Details for PC Emerge
The Call of Duty Blacks Ops 3 release for PC users will include the best feature multiplayer users could ask for: dedicated servers. Video game developer Treyarch and Call of Duty publisher Activision revealed the feature and a few others this week.
The new Call of Duty Black Ops 3 release details surfaced this week in a community post straight from Treyarch. The blog post is a detailed rundown of all the features coming in Call of Duty Black Ops 3 for Windows PCs. Announced earlier this summer, Call of Duty Black Ops 3 is the direct follow-up to one of the best-selling first-person shooting games in history. The developer is promising more customization for online play, improved graphics and an all-new story. GottaBeMobile took a look at the console version of the game earlier this year. The Call of Duty Black Ops 3 release date is set for November 6th.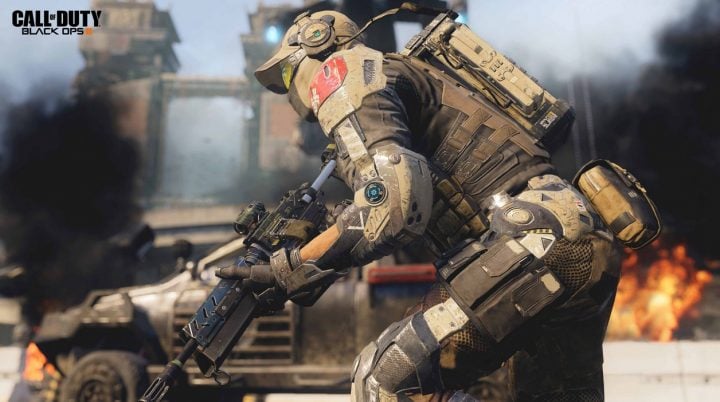 Read: 7 Exciting Black Ops 3 Release Details
Treyarch says that it has Call of Duty Black Ops 3 being played on 36 different PCs with NVIDIA graphics cards at its Gamescom 2015 booth for anyone to play. Though that doesn't help anyone following the news coming out of the event at home, it does provide some context for the NVIDIA GeForce GTX 470 graphics card mentioned in the game's minimum requirements on Windows PCs.
The feature list for Call of Duty Black Ops 3 for PC is extensive. Having ranked dedicated servers for multiplayer lovers is absolutely crucial. Theoretically, players can look forward to fast connection times and less latency. That's important because high latency can kill a first-person shooting experience pretty effectively.
Split screen play used to be a hallmark of all shooting games. With it, two users can play within the same match at the same time. That's key because no one wants to purchase separate hardware just so that their friends can play with them when they're hanging out. Call of Duty Black Ops 3 for PC will support 2-player split screen co-op without any additional hardware or a separate game purchase.
Text messaging is built into the game's multiplayer experience too, with messages that users send showing up on-screen instead of a separate window that takes the focus off gaming. Treyarch's subsystem for making the lives of cheaters difficult is included in Call of Duty Black Ops 3 for PC. Somewhere, someone is relieved that this feature is included. Due to the open nature of PC gaming, cheating can be a huge problem. There are Steam Trading cards coming too. Players can also skip the keyboard and play with a controller.
Read: Call of Duty: Black Ops 3 Beta 5 Things to Expect
All of the other features are directly related to making sure PC gamers get the best experience possible. Call of Duty Black Ops 3 for PC will support 4K displays. There's GPU scaling, Crossfire optimizations, and a framerate cap slider for managing performance.
The Call of Duty Black Ops 3 minimum specifications are Treyarch's way of managing expectations. Users who have a PC tat meets the specifications requirements can expect a decent experience. The game is pretty lose with its hardware requirements mostly, 6GB of RAM an Intel Core i3-530 processor and NVidia GeForce GTX 470 graphics card with 1GB of dedicated RAM are all recommended.
DirectX compatible sound cards are recommended, so is DirectX 11. Games also need 64-bit versions of Windows 7, Windows 8 or Windows 8.1 as their PC's operating system. Presumably, the game will work fine on Microsoft's new Windows 10 operating system, but that's not confirmed in this weeks' post. Windows 10 includes DirectX 12, an upgraded and backwards compatible version of Microsoft's gaming subsystem. Call of Duty Black Ops 3 is available for pre-order at GameStop for $59.99. There's a $99.99 digital download version with extras launching alongside basic copies of the game.

As an Amazon Associate I earn from qualifying purchases.