All the Key Details of the Quantum Break PC Release
Spring gaming season has finally arrived for Microsoft's Xbox One console. Thanks to recent changes in the company's overall vision, Windows PCs are getting in on some of the action. Quantum Break for PC is about the most excitement gamers knee-deep in Microsoft's ecosystem will get before this year's Electronic Entertainment Expo in June.
For months, Microsoft told anyone who'd listen to its presentations or watch sizzle reels of its upcoming line-up that Quantum Break was strictly for Xbox consoles. Billed as an Xbox One exclusive, Quantum Break, Microsoft hoped, would lure potential Xbox One buyers and those still on the Xbox 360 to Windows PCs. The third-person shooter is hotly anticipated. It focuses on Jack Joyce and his battle with a technology firm to manipulate and misuse time.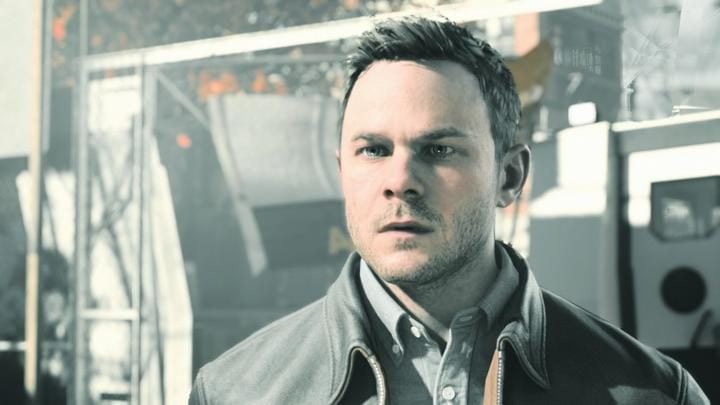 It seems that sometime after Quantum Break was announced, Microsoft decided it wanted to approach how it'd delivered games to users. Instead of largely ignoring the PC ecosystem and encouraging those users to get Xbox consoles, the Xbox Team was charged with delivering a cohesive experience for gamers on Windows. That mandate included bringing titles for the Xbox One to the PC, when such a move made sense. That's how we ended up with Quantum Break PC.
Read: Quantum Break Pre-Orders: What You Need to Know
Here's what you need to know about the Quantum Break PC release in just a few days' time.
The Quantum Break Release Date for PC
Quantum Break for Xbox One launches for Xbox One on April 5th. To underscore its commitment to PC gaming, Microsoft is launching Quantum Break for PC on that exact date too.
The trick is in how Microsoft is delivering Quantum Break for PC. With Microsoft long out of the PC gaming space, Valve's Steam Store was able to establish a pretty big foothold. In fact, Steam now dominates all PC gaming. Microsoft says that it won't bring Quantum Break to Windows PCs in the traditional way that users would expect. The game isn't coming to Steam and it won't be sold on a disc.
Where You Can Buy Quantum Break for PC
The Quantum Break PC release is strictly for Microsoft's Windows 10 operating system as it turns out. The Windows Store is where Microsoft will sell Quantum Break for PC. Only users who've downloaded the operating system have access to that store.
Microsoft's solution to this problem underpins why the company is taking a new approach to PC gaming and more. The company has moved past the idea that users will purchase a new PC with a new operating system loaded on it. Instead, it's betting that by giving Windows 10 away for free and improving the activities that users can do with it, it'll start to build a platform every bit as lucrative as the iTunes App Store.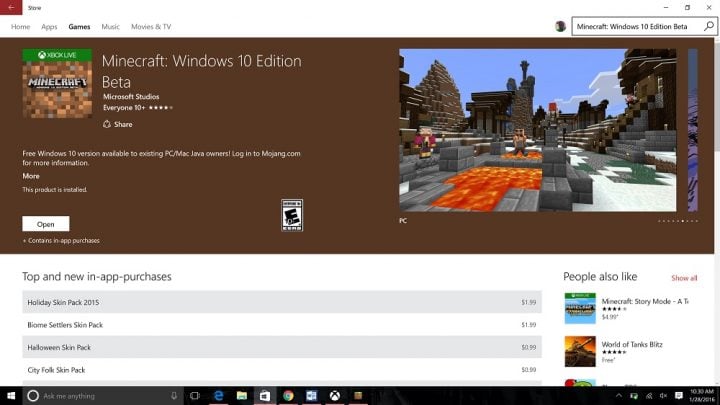 Unfortunately, the Quantum Break release comes at a very unforgiving time for the Windows Store itself. It's fine for delivering apps and small games, but not great for high-end games. The Store doesn't have a pre-order system. Because of this, you can't download big game releases before they're available. It doesn't do a great job of tracking large downloads either; a bug during the Gears of War Ultimate Edition release had many thinking that their download was stuck. It turns out, the downloads weren't stuck at all, the progress bar in the Windows Store was.
What to Expect from Quantum Break on PC
Quantum Break PC has a few different changes from the Xbox One version, but first you should focus on the things that the two versions share.
The story and gameplay for each version of the title will match, developer Remedy Entertainment has confirmed. That being said, buying one doesn't necessarily unlock the other. Levels, story, enemy behavior all remain the same. Even better, because it's an Xbox game Quantum Break PC connects to Xbox Live. Both games feature Xbox Live Achievements along with Xbox Live Cloud Saves. Saves will sync between the two if a gamer owns both.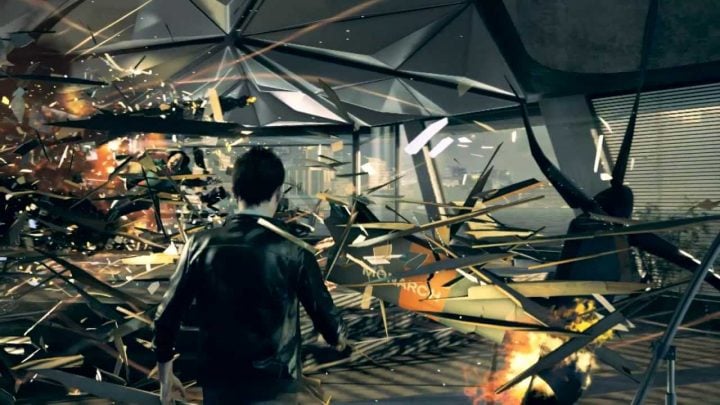 The PC version does different in some important ways. First, buyers of this version have to worry about whether their device actually has enough horsepower to run the game. The Windows Store has no way of scanning the hardware on someone's PC before allowing them to buy.
Read: New Quantum Break Release Details Arrive
That being said, a PC that does have the necessary hardware will be able to play the game at its full 1080P resolution and get some added detail in characters and environments. The Xbox One version is actually 720P, but up-scaled to 1080P.  That being said, V-Sync is something any PC game available through the Windows Store offers today.
Lastly, the half-hour long video sequences spliced into Quantum Break after its junctions can't be downloaded through the Windows Store for offline playback. Instead, they have to be streamed. That's not a limitation of the Xbox One version for whatever reason.
Quantum Break minimum Requirements:
OS: Windows 10 (64-bit)
DirectX: DirectX 12
CPU: Intel Core i5-4460, 2.70GHz or AMD FX-6300
GPU: NVIDIA GeForce GTX 760 or AMD Radeon R7 260x
VRAM: 2GB
RAM: 8GB
HDD: 55GB available space
https://www.youtube.com/watch?v=eU17_kd-e4w
How You Get Quantum Break PC Free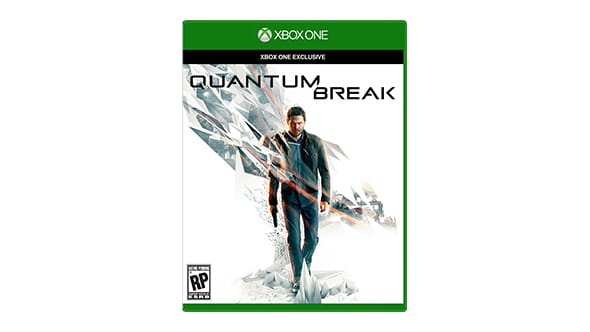 Because Microsoft is looking to play up Xbox Live being cross-platform, the company has a special promotion for digital buyers. Pick up a digital copy of Quantum Break for Xbox One and the company will provide you with a code that unlocks the PC version at no additional charge. Microsoft plans to deliver that code through an Xbox Live message on launch day. The game also comes with codes to unlock Alan Wake and Alan Wake's American Nightmare. Both are part of the Xbox One Backwards Compatibility Program.
Good luck with the Quantum Break PC release. Early previews hint at Microsoft and Remedy having a huge hit on their hands.

As an Amazon Associate I earn from qualifying purchases.