Key Windows Phone 10 Upgrade Detail Leaks
When Microsoft launches Windows Phone 10 in 2015 it could introduce what's being described as "exploding live tiles," according to reports.
Windows Central is reporting that Microsoft has plans to introduce a new feature to the Windows Phone Start Screen that will allow users to see options more quickly than they can day. As described, these exploding live tiles for Windows Phone 10 will reveal more options for users when they tap and hold on a specific apps Live Tile. For example, if this report of an exploding Live Tile is correct, tapping and holding on the Facebook for Windows Phone would reveal options for posting status updates, getting to the News Feed and more.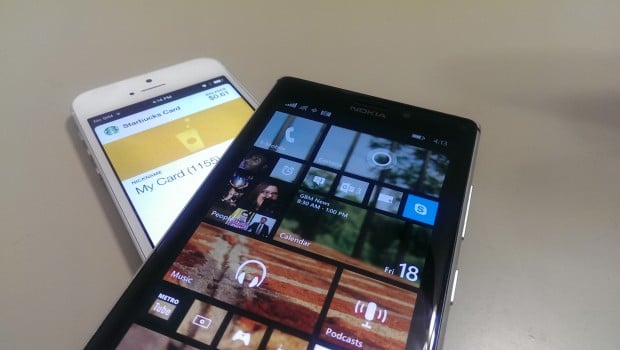 Reportedly, the feature is based off the add-ons that the now cancelled Nokia Lumia McLaren device would have had. Rumors indicated that Microsoft Mobile, then Nokia, planned to introduce some 3D touch technology that would have let users interact with their device by hovering their fingers above McLaren's screen. Pictures of McLaren, the device these so-called exploding Live Tiles were going to originally launch on, leaked earlier this year.
Read: Lumia 1030 to Put the iPhone 6 Plus' Camera to Shame?
Should they arrive, these exploding Live Tiles would be among a short list of big changes made to the Windows Phone Start Screen. First included in Windows Phone 7, each Start Screen has a stark white or black background. Users pin the Live Tiles of the apps they care about to the Start Screen for important updates. In years past, Microsoft has evolved the basic concept of the Start Screen.
Originally, Live Tiles only had two sizes. Live Tiles come in three different sizes today. The Windows Phone 8.1 updated added support for removing background colors and placing a picture behind Live Tiles. The Action Center now aggregates notifications for apps that may not be pinned to the Start Screen.
We don't know much about Windows Phone 10's Start Screen. In fact, we don't know if Microsoft will call the operating system Windows Phone 10 at all.
This past September Microsoft provided some very broad details about the update. For the first time, every major Microsoft operating system for users will have the same code base. Microsoft will then tailor the experience to the input methods and internals that each device has. One Windows Store will unite all of Microsoft's platforms. An app made for Windows Phone will work on notebooks, tablets and even the Xbox One. Microsoft has confirmed that all Windows Phones will get the Windows Phone 10 update. If updates still work the same way they do with Windows Phone 8, final versions of each update will launch on carriers phone by phone on their own schedule after release. Windows Phone 8 users should plan on the update being free.
Read: What is Windows 10?
At least the notebook and desktop versions of Windows 10 will launch in the fall of 2015, according to Microsoft. Presumably, devices with Windows Phone 10 will arrive in time for the Holiday 2015 shopping season. Microsoft hasn't provided a lot of guidance about that though.
There is a version of Windows 10 that users can experience now. Shortly after revealing a small part of its strategy back in September Microsoft announced the Windows 10 Technical Preview for notebooks, desktops and tablets with traditional processors. To be clear, this version doesn't include an upgraded touch interface.  Already included are a number of Windows Phone features making their début on Windows. Cortana, the Windows Phone personal assistant leaked recently. Storage Sense and Battery sense are there too.
Only advanced Windows users should download the Windows 10 Technical Preview.

As an Amazon Associate I earn from qualifying purchases.