Kindle Deal Starts Amazon Black Friday Early
We've seen plenty of Kindle deals throughout the year, but Amazon has decided to mix it up a bit and is offering $40 off of any Kindle device with the purchase of a year of Amazon Prime ahead of Black Friday.
This is perhaps one of the best deals we've seen in a while, given that if  you already use Amazon Prime and are planning to renew it for another year anyway, then you're basically getting $40 of free cash that can be used toward the purchase of any Kindle.
This means that if you purchase a year of Amazon Prime, you can get the entry-level Kindle for just $39, which is an absolute steal, and you can even grab the new Kindle Voyage for just $159. Even if you don't like ereaders or Amazon tablets in general, it can make for a great Christmas gift for the reading enthusiast in your life.
To take advantage of the deal, all you have to do is sign up for Amazon Prime and then add any Kindle to your shopping cart and check out. If you already have Amazon Prime, you can simply purchase a 1-year gift subscription and simply gift it to yourself and use it when your current Prime membership expires. Or you can even give it as a Christmas gift as well, making it one of the most useful gifts that you could give if that special someone shops on Amazon frequently.
Previously, we've seen the entry-level Kindle ereader on sale for $49, which was an all-time low at the time, but if you take advantage of today's deal, you can get the device for only $39.
The $39 will get you the Kindle ereader with Special Offers, meaning that you'll see advertisements here and there. The model without Special Offers (no ads) will cost you$49, which is still a good deal.
However, if you can handle the occasional ad, $39 is a fantastic price for a decent ereader, and it's pretty much an instant buy considering you're only paying that much dough for something that you'll get a ton of use out of if you read a lot.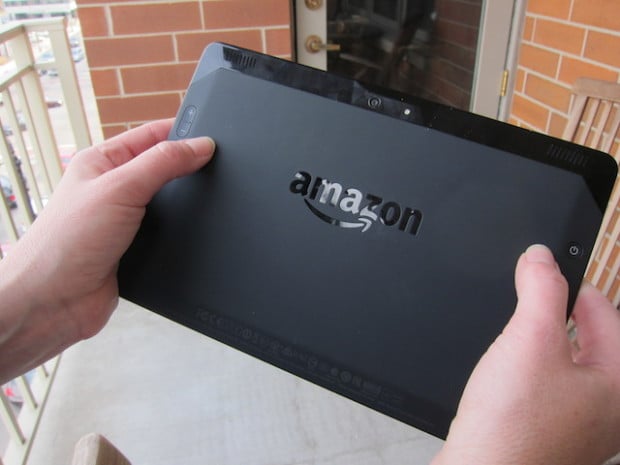 You can usually take advantage of Kindle hardware sales throughout the year, so there's almost no reason to not wait for a good deal on a Kindle ereader or Kindle Fire tablet, but today's deal is about as good as it gets. Amazon will, of course, have a ton of other sales on Black Friday, and based on past years, we can kind of guess what the giant online retailer will discount.
We should see all sorts of discounts on TVs, game consoles, games, and other consumer electronics, as well as home appliances and pretty much anything else you can think of, and with Amazon Prime's free two-day shipping, you can get those items to your doorstep quicker than most other places if you decide to shop online.
Black Friday is nearly a week away, with many sales starting on Thanksgiving Day even. If you want to keep up with all of the Black Friday action and see what the best deals are, be sure to bookmark our Black Friday archive so that you'll be caught up on all of the Black Friday deals as they come in.