Kindle Fire Deals Cut Price Up to $50
As we move closer to the fall, we've seen iPad mini deals and Nexus 7 deals sprout up, tempting consumers in the hunt for a new tablet. So, it should come as no surprise that Amazon is now offering some Kindle Fire deals of its own with price cuts on the Kindle Fire HD, Kindle Fire HDX and select Kindle Fire accessories.
As rumors start to pick up, we're seeing retailers cut prices on some of the biggest names from 2013. In recent weeks, we've seen several iPad deals emerge including price cuts on the iPad Air and iPad mini with Retina Display, the company's two flagship models. We've also seen retailers slash the price of the Nexus 7, Google's flagship Nexus tablet, and a device that is expected to be replaced at some point later this year.
Not to be outdone, Amazon is now offering Kindle Fire deals on several models in the hopes that they can attract new users ahead of the fall and ahead of the holiday shopping season.
Right now, Amazon is offering a number of attractive deals on three tablets in particular. The Kindle Fire HD 16 GB has dropped from $169 to $129, the Kindle Fire HDX 64GB has been slashed from $309 down to $259, and the Kindle Fire HDX 8.9″ is now just $339 down from its usual $379 price tag. These represent the biggest price cuts.
There are other Kindle Fire deals available though they're not as deep as these $50 discounts. For instance, the price of the Kindle Fire HDX 8.9 has dropped $40 from $479.99 to $439.99. While it's not $50 off, it's still an attractive offer and one that consumers will certainly want to take a look at as we push deeper into the year.
Amazon's Kindle Fire deals don't appear to be motivated by any impending release. Kindle Fire 2014 rumors are scarce at the moment and it's not clear if the retailer has any plans beyond its Fire Phone that is set to debut in just a few short days.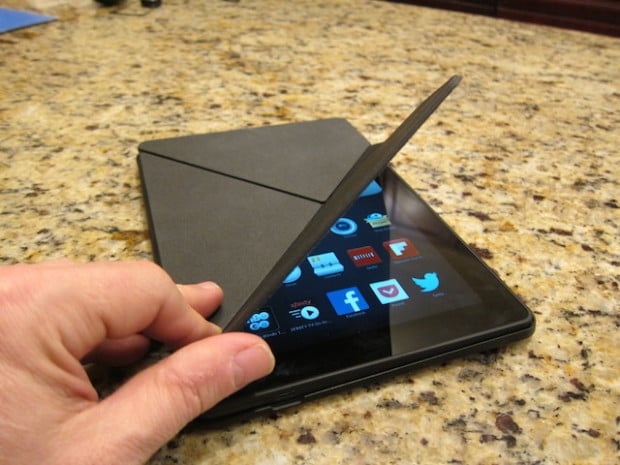 The last two years have seen the company release several new tablets, tablets that have faced off against serious opposition. The company's current Kindle Fire HDX line was met in battle by several high-end tablets including the Nexus 7 from Google and the iPad Air and iPad mini with Retina Display from Apple. And while we haven't heard anything about Amazon's plans for 2014, we have heard quite a bit about plans for the Nexus and iPad.
Nexus 8 rumors continue to swirl and point to a high-end successor for the Nexus 7. Nexus 8 rumors point to a large 8.9-inch 2k+ display, 64-bit Tegra K1 processor, 8MP camera with OIS, Android L, and a release date that falls in the third or fourth quarter of the year. The Nexus 8 will supposedly come from HTC, not Asus, the latter of which developed the first two Nexus tablets.
The Nexus 8 likely won't be alone. Rumors suggest that Apple will introduce two new iPads this fall including a new iPad mini and a new iPad Air. The devices are both expected to be incremental upgrades over their predecessors though rumors do point to design tweaks. The iPad mini 3 and iPad Air 2 are rumored to have new rear cameras and new A8 processors to help with performance and battery life.
Rumors haven't settled on any specific dates though they do point to launches this fall, ahead of the holiday shopping season. iPad Air 2 rumors suggest that the device could, perhaps, arrive much sooner than last year's iPad Air. Last year, Apple released the iPad Air and iPad mini with Retina Display in November, just ahead of Black Friday.

This article may contain affiliate links. Click here for more details.