Kindle Fire HD 7-inch Arrives at Staples Stores Today
Users tempted by the Kindle Fire HD 7-inch tablet from Amazon don't need to order blindly, Staples announced today that it is offering in store sales of the new Kindle Fire HD and demo units so users can go hands on with the Kindle Fire HD 7-inch before buying it.
Staples will sell the Kindle Fire HD 7-inch tablet with 16GB of storage for the same $199.99 price that Amazon charges. The updated Kindle Fire will also sell for $159.
No word on when the larger Kindle Fire 8.9-inch tablet if ever or the new Paperwhite Kindle eInk eBook readers will sell at Staples. The will sell the now cheaper Kindle Wi-Fi which costs just $69.99. It's the updated basic Kindle eInk reader with the older gray screen that they previously sold for $79.
Here are all the Kindle Fire HD details to read up on before going to over to Staples.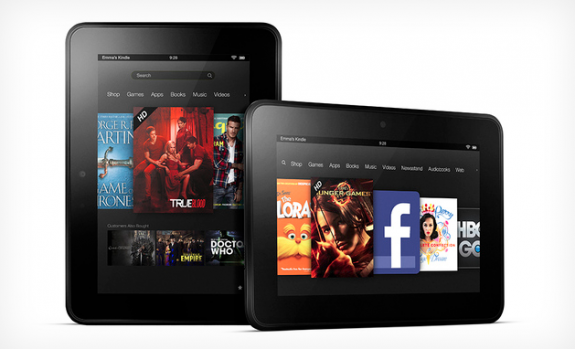 Since they usually sell the 7-inch Nexus 7 Tablet and the 7-inch Samsung Galaxy Tab, Staples is a great place to test the new 7-inch tablets to compare them and try them out before buying.
Go check them out, but remember that a strong rumor says Apple will possibly announce a new mini iPad next month. Unless someone can't wait, I recommend holding off on a tablet purchase till then. Another rumor says the Nexus 7 might show up with 3G soon.
As someone who owns both the first generation Kindle Fire and the Google Nexus 7 Tablet, I'd recommend going with the Nexus 7 for a few reasons. It offers the complete Android experience with most of what a user gets with the Kindle Fire. It also runs on the very latest version of Android.
Amazon's Kindle Fire interface masks the Android interface entirely. Most users wouldn't even know they're running Android if Amazon didn't talk about it.