Kindle Fire HD 8.9 Coming to AT&T on April 5 for $249 For Limited Time
This Friday, April 5 AT&T will start offering the Amazon Kindle Fire HD 8.9 4G LTE in its stores and online, giving users a chance to add it to Mobile Share Plans for $10 a month.
AT&T will sell the 32GB model of the Kindle Fire HD 8.9 4G LTE for the same $399 Amazon charges for the device, though for a limited time it will offer a $150 discount. That knocks the price down to $249, which is less than the cost of the same device without 4G LTE capabilities.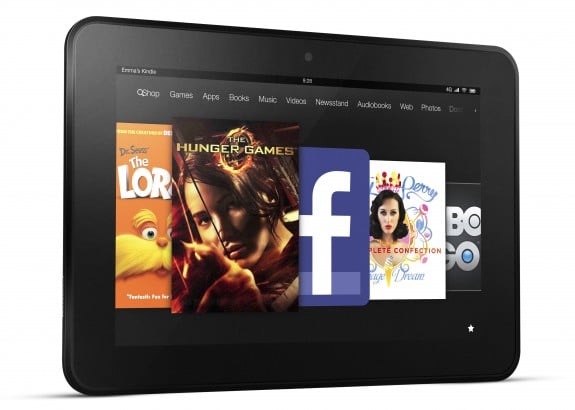 There is a catch with the discount, however. Users who want the discount will have to either sign up for a $14.99 or more monthly data plan for the tablet or add it to a Mobile Share Plan for $10 a month. Both plans come with a two-year contract, so users end up paying at least $240 more over the course of the tablet, regardless of how often they use its 4G LTE data.
Users who buy the Kindle Fire HD 8.9 4G LTE from Amazon can get 250MB of AT&T 4G LTE data every month for just $50 a year. Those who don't use mobile data on their tablet often may want to consider Amazon's offer.
With the limited time discount the Kindle Fire HD 8.9 4G LTE is cheaper than an iPad mini on a two-year contract with AT&T. AT&T offers a new 16GB iPad mini for $359.99 on a two-year contract. That's just $40 less than the non-discounted price of the Kindle Fire HD 8.9 4G LTE.
For the price users who opt for the Amazon tablet get a larger display and more storage space. The iPad mini, however, offers a wider selection of apps along. Both tablets can access Amazon's library of media content, but only the iPad mini can also access music, movies and TV shows from iTunes as well.
Both tablets are great options for AT&T subscribers, the decision just comes down to which ecosystem the user prefers.