Kindle Fire HD Deals Kick Off GameStop's Kindle Fire Sales
Kindle Fire and Kindle Fire HD deals kick off GameStop's new plans to sell the Kindle Fire at all retail stores in time for the holidays.
GameStop's website lists the Kindle Fire and all versions of Kindle Fire HD on its website, though none of the tablets are available for purchase from the online store. All 4,400 GameStop stores carry the 7-inch Kindle Fire HD, but only select stores carry the $169 Kindle Fire and the 8.9-inch Kindle Fire HD.
Stores that have the Amazon tablets for sale will offer a free $25 gift card with the purchase of any model. Users still need to pay full price for the tablet, but they can then use the gift card to load content onto the new tablet.
Read: Kindle Fire vs Kindle Fire HD
This brings the price of the Kindle Fire down to $135, and the Kindel Fire HD 7-inch to a tempting $175.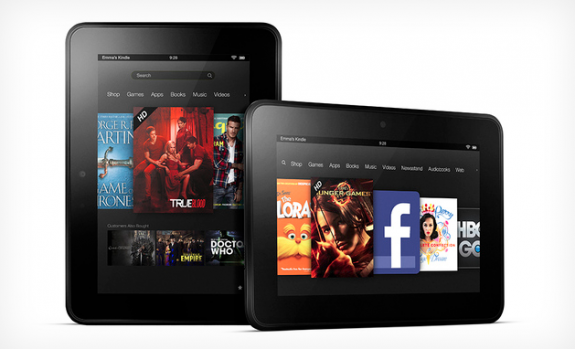 The $25 gift card is currently the best Kindle Fire deal going into Christmas. GameStop is the only retailer to offer any sort of deal on the Kindle Fire and Kindle Fire HD.
GameStop's deal for the Kindle Fire will run until January 31, so those interested in buying the tablet will have an extra month after the holidays to take advantage of the offer. That's great news for those who want the tablet, but can't afford it until after getting some holiday cash. It's also great news for anyone who received GameStop gift cards for the holidays.
Now with the Kindle Fire GameStop is one of the best stores for buying Android tablets. The store was one of the first to carry the Nexus 7, and it carries a number of Android tablets including various Asus Transformers. GameStop also offers Android tablets from Acer, Toshiba, and Samsung as well as lesser-known manufacturers.
GameStop stores also sell used iPhones and iPods along with its selection of Android devices. The retailer still focuses on games both new and used, but it's slowly branching out to sell more hardware that gamers might want.