Kindle Fire Magazines Are Ugly as Sin
If you want the Kindle Fire for reading magazines, I hate to be the bearer of bad news, but you're in for disappointment.
The magazine experience on the Kindle Fire isn't just bad, its possibly the worst magazine experience I have ever had. Seriously.
Update: Publishers that actually try can create decent looking Kindle Fire magazines. Check out the quick look at Maximum PC on the Kindle Fire below.
I downloaded an issue of Inc. to test out magazine reading on the Kindle Fire, and still have trouble believing how bad it looked. You can see examples of the Inc. magazine below, and compare it to the Inc. web experience which is free, and 100 times better.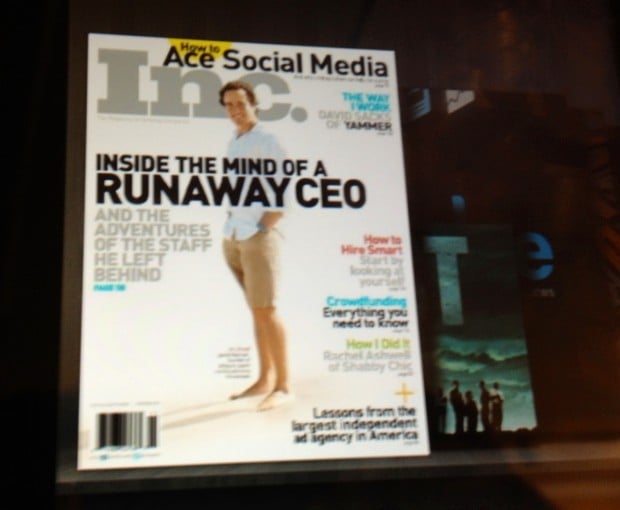 As you start, the magazine experience on the Kindle Fire looks promising. You see a real cover and a clickable table of contents, but as soon as you go further things start to fall apart.
You'll notice that once you get past the image, no formatting is in place at all. Remember the nice clicking available in the table of contents, you can't click on the links in this magazine (of which there are many).
Next up, you get to look at a page of random images. Why? because no one took the time to format the text and make the magazine look nice when creating it. Why is this better than the website or print?
Once again things get weird while looking at this chopped up image of a police car that was obviously part of a nicer looking in magazine feature. Note the arrows to nowhere. Going into landscape mode doesn't help things at all.
If you compare this to the website, it's pretty sad. Going online, you can see the same story with a better picture and you get real formatting that includes bold text and alignments that make sense.
I do have hope that this will improve, and you should be able to access Zinio on the Kindle Fire, but after multiple searches I couldn't get Zinio installed. This experience is a far cry from Magazines on the Nook Color, which actually look like magazines and switch into ArticleView for easier reading.
Amazon really needs to push publishers to offer better formats, because crap like this just doesn't cut it.
UPDATE: If you find magazines that offer PageView and TextView, such as Maximum PC, you can get a good magazine experience on the Kindle Fire. After spending 10 minutes reading through Maximum PC, I enjoyed the layout and the looks of the magazine, though reading pageview is pretty much out of the question.
Thankfully, you can switch to ArticleView rather easily to get something like this, that looks good in portrait or landscape.
If you are looking at magazines on the Kindle Fire, be sure you purchase or subscribe to ones that say, "Includes Page View" below the Publisher name. This means that the magazine publisher actually wants to deliver a premium experience, instead of having an intern convert from a PDF.