Kindle gets HUGE battery boost and true PDF support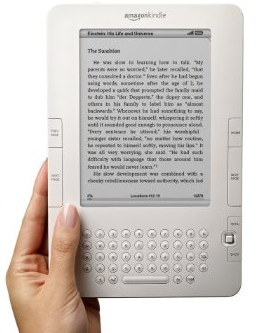 In a demonstration of the power of software, Amazon has announced they can extend battery life on the new Kindle (presumably the Kindle 2, though that's not spelled out) by a whopping 85% via a firmware update. The boost applies with wireless turned on, cranking it from four days to seven. With wireless turned off, it remains at the previous level of only two weeks (for comparison, I get two hours on my Tablet PC with wireless turned off).
This puts it well ahead of Barnes & Noble's nook, though I don't think an extra few days of battery life is a huge advantage against that color LCD touchscreen control panel since most people won't be without access to an outlet for that long. Native PDF support is great but overdue. Just keeping up with the competitors. Firmware update will be delivered via Whispernet.