Kindle Getting Library Lending at 11,000 libraries in 2011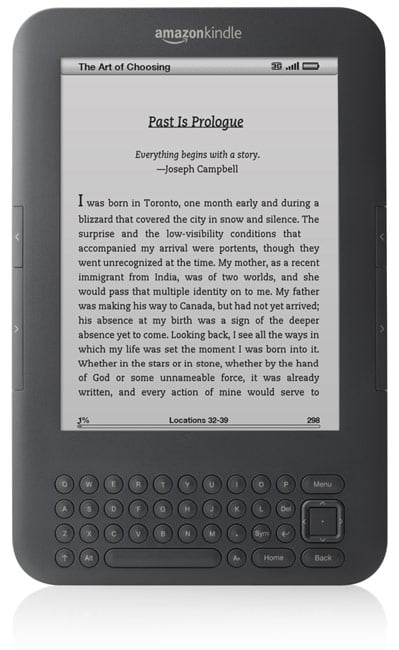 Amazon has just announced that the Kindle will allow users to check out books from their local libraries later this year. To bring library lending to the Kindle, Amazon has partnered with Overdrive, the leading provider of library eBooks which will bring library lending to the Kindle device and Kindle apps at over 11,000 libraries.
For the longest time, the ability to borrow ebooks from your local library was one of the biggest features that allowed Barnes and Noble and smaller devices to compete with the Kindle. Now that Amazon has added eBook lending to the Amazon Kindle and Kindle apps, the company has just taken away a big competitive advantage of the Nook, Nook Color and other eReaders.
One nice feature of the Kindle Library Lending feature is that you can take notes in your library books which will be whispersynced to your Amazon account. The notes won't show up on other patron's devices, but when you check out the book a second time or if you buy the book for the Kindle, your notes will be whispersynced back to the device so that you have your initial thoughts and ideas.
This is good news for readers, who can also save a few bucks by picking up the ad supported kindle for $114, but we have to hope that Amazon will be working closely with Overdrive to deliver a better user experience and working with libraries to pump up the number fo books available.
We've tried out Overdrive on Android and iOS and while the system works, it is not very intuitive and finding a book is often an exercise in frustration. In our case, we need to search our local library and if the book isn't found, we had to search a consortium and hope our book was available. Too often we found a copy in stock, but it was for a different format. Even more often, we had to get on a waiting list to borrow the book. While you might assume that libraries have an infinite supply of eBooks, because they are digital, they only have a limited number they can lend at a time.
My wife still hasn't been able to borrow an eBook from the local library because of long waiting lists on her favorite books. The problem is likely to be increased when the popular Kindle can borrow from the library and there is more competition.
Expect to see Barnes and Noble pumping up the apps on the Nook Color with this news in mind. We are still holding out hope for an eBook lending service like Netfix that would allow us to pay a monthly fee for instant access to a huge library of books with no waiting.

As an Amazon Associate I earn from qualifying purchases.