Amazon Kindle Papwerwhite: Backlit, More Paper-like
Amazon announced its next-generation Kindle and it looks like a huge improvement over the Kindle Touch. The Kindle Paperwhite features a new display that is easier to read, even in the dark.
The new Amazon Kindle Paperwhite looks a lot like the Kindle Touch, but the big differentiator is the display. Like its predecessors, the Kindle Paperwhite has a black and white display that emulates the paper book reading experience. This time around, Amazon's upped the pixel density to 212 pixels per inch. The screen also has a 25% greater contrast ratio compared to the Kindle Touch's display, which means whites actually look closer to white and blacks are blacker. The new display is also front-lit with LEDs so it can be used in the dark. This illumination method means the lighting won't strain readers' eyes as much as backlit tablets do.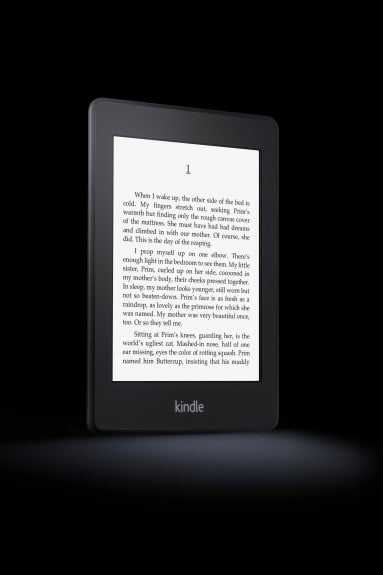 Unlike the previous Kindle Touch, the new Kindle Paperwhite uses a capacitive touchscreen. That should mean a more responsive screen than the IR-based touchscreen found on the Kindle Touch. It should hopefully result in fewer accidental touches and more accurate gestures.
Amazon says the new Kindle Paperwhite will have an 8 week battery life, a rating that is likely based on the same 30-minutes of reading per day as the Kindle Touch. eReaders like the Kindle Paperwhite trounce the battery life of tablets, such as the iPad, because their e-ink displays use very little power.
The software of the Kindle Paperwhite is also improved. The bottom left corner of the screen now has an estimate for how long it will take the reader to finish the chapter their on, or the whole book. The software can also adjust the brightness of the light. Also included is an improved X-ray feature which can show how often and where characters appear in books.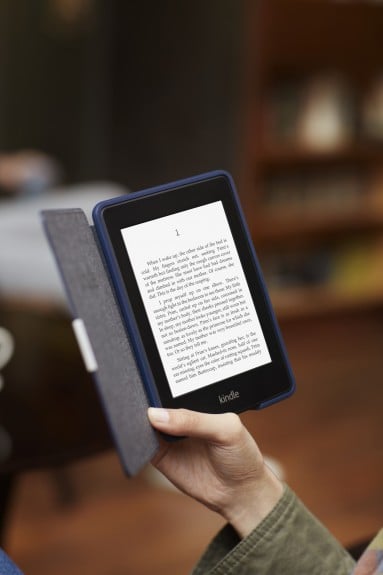 The new Kindle Paperwhite will sell for $119. The Paperwhite with 3Gl will cost $179. Both Paperwhite models are available for pre-order today and will ship to customers beginning October 1.
https://www.youtube.com/watch?v=cpgHMuUB8nU&feature=plcp