Kindle Sale Has Entry-Level eReader for $49
For a one-day only Kindle sale, Amazon is discounting its entry-level Kindle ereader for just $49, which is $20 off the normal $69 price tag. The $49 will get you the Kindle ereader with Special Offers, meaning that you'll see advertisements here and there. Sadly, the model without Special Offers isn't on sale, so you'll still be paying $89 for that specific version.
But if you can handle the occasional ad, $49 is a fantastic price for a go-to ereader, and it puts the device in the instant impulse buy category, making it a perfect gift for the book lover in your life, or something for yourself if you're still toting around an older Kindle from yesteryear.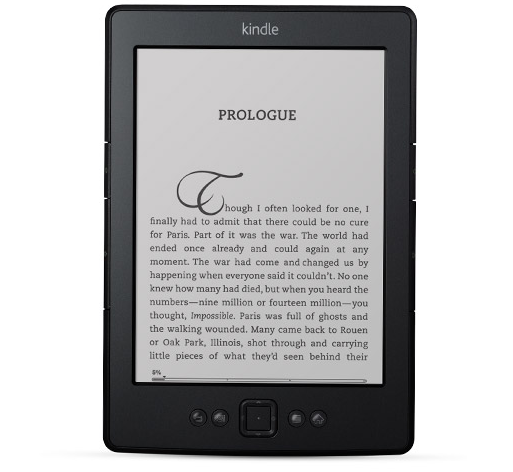 Of course, Amazon isn't shy at all about discounting its Kindle lineup of ereaders and tablets. The company discounted select models earlier this month by 20% and Black Friday and Cyber Monday both saw great deals on Kindle devices, including Amazon's latest Kindle Fire HDX, which was dropped in price by a whopping $50.
You can usually take advantage of Kindle hardware sales throughout the year, so there's almost no reason to not wait for a good deal on a Kindle ereader or Kindle Fire tablet, but today's deal is about as good as it gets before we hit Christmas, so if you're looking for a neat gift for someone, this is just one option that you can take advantage of for cheap.
While the entry-level Kindle is no Kindle Paperwhite, it does weigh less than six ounces and can hold over 1,000 ebooks, and it does the job for most book-reading fanatics; a simple e-ink tablet will do the trick for most users, and for only $49, that's quite the steal. Remember, though, the deal only lasts for today, so be sure to get your order in if you're pondering over such a purchase

As an Amazon Associate I earn from qualifying purchases.