Kindle Sale Has E-Ink Models Discounted at $20 Off
For what we're assuming is a one-day only Kindle sale (based on past similar sales), Amazon has discounted its entry-level Kindle e-reader down to just $49, which is $20 off the normal $69 price tag. The $49 will get you the Kindle e-reader with Special Offers, meaning that you'll see advertisements here and there. The model without Special Offers (no ads) is on sale as well, priced at just $69 (the same price as the ad-filled version at regular price).
However, if you can handle the occasional ad, $49 is a fantastic price for a decent e-reader, and it's pretty much an instant buy considering you're only paying that much dough for something that you'll get a ton of use out of if you read a lot.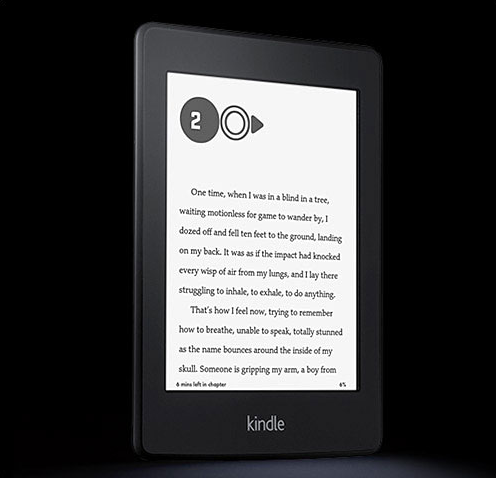 Furthermore, the Kindle Paperwhite, which is Amazon's flagship e-ink e-reader, is on sale as well for $99, which is $20 off the normal $120 price tag. The version without Special Offers is also on sale at $120 (again, the same price as the ad-filled version at regular price). Considering this, we'd almost be inclined to just get the ad-free version for $20 more, and we wouldn't be surprised if that was Amazon's strategy during the sale.
We're certainly not surprised to see a Kindle on sale, as Amazon likes to discount its hardware. The company discounted select models before Christmas by 20% and Black Friday and Cyber Monday both saw great deals on Kindle devices, including Amazon's latest Kindle Fire HDX, which was dropped in price by a whopping $50.
We are a bit surprised, though, to see the Paperwhite on sale, considering that Amazon has stayed away from discounting the flagship e-reader for quite awhile. However, if you're in the market for a Paperwhite, now is the best time to get one.
You can usually take advantage of Kindle hardware sales throughout the year, so there's almost no reason to not wait for a good deal on a Kindle e-reader or Kindle Fire tablet, but today's deal is about as good as it gets, considering that the Paperwhite is involved.

As an Amazon Associate I earn from qualifying purchases.