Kindle Sale Offers Nice Discount on Amazon eReaders
While Amazon usually discounts their Kindle eReaders several times a year, we're seeing one of the first big Kindle sales of the holiday shopping season this week.
It's not unusual to see a Kindle sale going on at random times throughout the year, and while Amazon usually discounts its hardware during special holidays, you'll sometimes see a sale going on during a random weekend.
That's great for consumers, as they can grab a good deal on an eReader that they've been keeping their eyes on for a while, and with the holiday shopping season slowly creeping up on us, we should be seeing even more discounts, not only from Amazon, but from other retailers as well, especially with Black Friday coming up next month.
If you're into reading, you probably already have a Kindle that you carry around with you, but if you've been living in the dark ages and are wanting to see the light, it might be a good time to buy a new Kindle with this latest Kindle sale going on.

Buyers can purchase a Kindle for as low as $59 right now through October 21, which is tomorrow, so you don't have a lot of time to make a decision, but these prices are in impulse-buy territory.
The $59 will get you Amazon's entry-level Kindle eReader, which comes with Special Offers at that price, which are essentially just ads that show up every now and then. You can spend $20 more to remove the Special Offers, which is the same price you would normally pay for the device with Special Offers attached, so it's definitely a good deal.
Also on sale is the Kindle for Kids Bundle, which is priced at $79 instead of the usual $99. This includes the entry-level Kindle without Special Offers, a kid-friendly cover and a 2-year warranty provided by SquareTrade. The last two items are a $40 value, so you're getting a pretty good deal here as well.
Lastly, Amazon has its newer Kindle Paperwhite on sale for just $99, which is $20 off the normal $119 price tag. The Paperwhite comes with a front-lit display for easy night reading, and also has a high-resolution display with 300 pixels per inch, which is almost as good as the iPad's Retina display.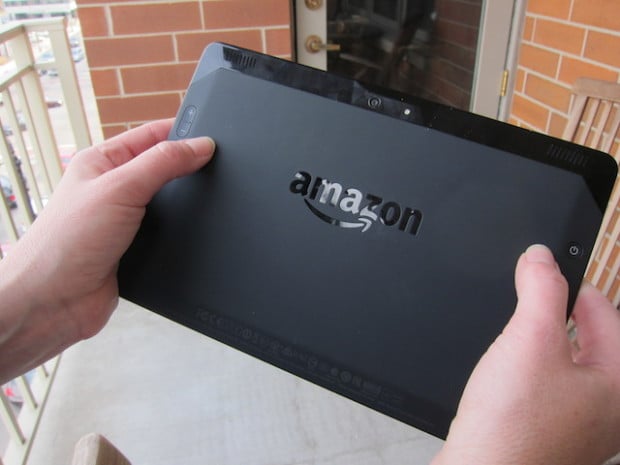 The nice thing about the Paperwhite is that the front-lit display doesn't give you eye strain like an LCD tablet would. Plus, the e-ink display on the eReader allows the battery to last for weeks instead of just hours.
Of course, some reading enthusiasts swear on sticking with physical books, because there's nothing quite like the feel of a real book, and the smell of an old book can be quite intoxicating. However, if you find yourself away from home for any significant amount of time, a Kindle can be a big asset if you plan on reading a lot, as it can save space in your bag without needing to take a ton of different books with you.
If you're still not set on buying a Kindle and want more time to think it over, this current sale ends tomorrow, but with the holiday shopping season not even in full swing yet, we should see plenty more Kindle sales coming your way over the next couple of months.
Black Friday is coming up at the end of November, where we'll see plenty of huge discounts on a big number of popular items, and it's likely that the Kindle will be a part of that. Black Friday also signifies the unofficial start of the holiday shopping season, so even after Black Friday, we should still see plenty of deals throughout December leading up to Christmas.

As an Amazon Associate I earn from qualifying purchases.