Kindle Sale Sees Select Models Discounted at 20% Off
As a part of Amazon's Gold Box Deal of the Day, the company is holding a one-day-only Kindle sale on select e-readers and tablets, where it is discounting them at 20% off. You'll be able to grab the entry-level Kindle e-reader for $56, the Kindle Fire HD 16GB for $136, or the Kindle Fire HDX 7-inch 16GB for $184.
Obviously, you'll have to tack on a few extra bucks to the price tag if you want your Kindle without the "special offers," but it'll still be cheaper than the full price of the e-reader or tablet.
Sadly, not all Kindle models are included in the sale, namely Amazon's flagship e-reader the Paperwhite and the 8.9-inch Kindle Fire HDX, but we reckon that not a lot of people will complain, considering that they can still grab a decent e-reader for just $56, making it a great impulse buy or a Christmas gift for the reading enthusiast in your life.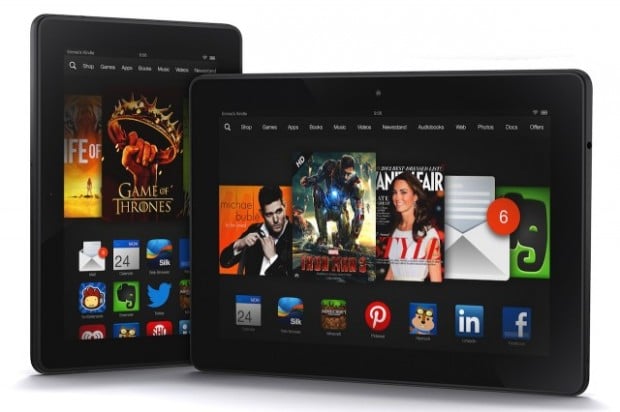 Amazon has never been shy about discounting its hardware products, and it just recently dropped the price of its Kindle Fire tablets by $50 for Cyber Monday last week. You can usually take advantage of Kindle hardware sales throughout the year, so there's almost no reason to not wait for a good deal on a Kindle e-reader or Kindle Fire tablet.
The Kindle Fire HDX is the newest addition to the Kindle lineup for Amazon, coming with faster internals and a high-resolution display, as well as a revolutionary new customer support feature called MayDay, which allows you to get on the horn with an Amazon customer support rep through your Kindle Fire HDX tablet in case you're having any troubles. It's pretty much a two-way video chat session, but the rep can only see your screen and not you through the camera.
It's certainly an innovative feature for Amazon, and it's one that Amazon hopes will help create a unique experience for Kindle users. Sadly, it's only available on the HDX line of tablets, but we're guessing we'll see MayDay come to more devices in the future, depending on what Amazon's strategy is.