Kindle Touch Rooted, Not That There's Much You Can Do With It
While most indie developers are focused on doing things with the Kindle Fire that Jeff Bezos never intended, a few have turned their attention to the Kindle Touch. It's not based on Android, but it can be rooted. Now someone has figured out how to do just that.
Apparently it wasn't that hard, since the Touch's operating system uses a lot of easy-to-exploit HTML, so the dev was able to root it with an MP3 file. This concerns me, though. What can more malicious minds do with with exploit? Is it a security threat? Not sure.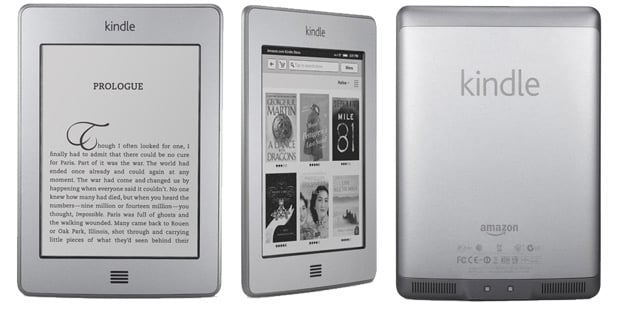 There's not much you can do with a jailbroken Kindle Touch yet, but I hope that intrepid devs will add cool functionality. There are some things I'd like to see.
Wouldn't it be nice if the browser worked over 3G?  Plus, I wonder if the Kindle can run HTML 5 apps. That opens up the possibilities more. Plus, people often want to put their own screensavers on the Kindle. With root, this is possible.
Of course, if you have a Kindle Touch with offers then disabling or overwriting the screen saver will probably make Amazon a little mad.
What features or apps would you like to see added to a jailbroken Kindle Touch?