Kno's Single-Screen and Dual-Screen E-Reader Tablets Ship Today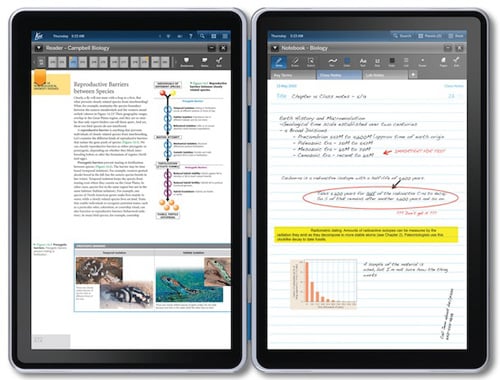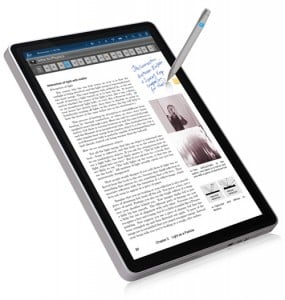 Kno indicated yesterday that it's single-screen and dual-screen Linux-based tablet will be shipping today, Tuesday. The company's tablets, unlike other mass market tablets, will mostly be geared as a textbook reader that's targeted at the educational market with Web browsing and note taking support.
The basic single-screen version will cost $599 and the dual-screen version will retail for $899. As the company says demand is high, new orders are limited to an invitation-only system, and the company did not say how many tablets it intends to ship on launch day.
The Know tablets will ship with a dual-core processor from NVIDIA in the form of the Tegra 2. The device will feature a 14-inch display panel that's capable of HD video playback, multitasking, and HTML5 web browser thanks to its Linux OS. The single-screen version weighs 2.6 pounds while the dual-screen model doubles the storage to 32 GB and 5.6 pounds of weight.
Kno intends on targeting the digital textbook market, which hasn't been fully exploited by rivals. Amazon has a limited number of textbooks available for the Kindle, but reading is still limited to a smaller screen size; Barnes & Noble's digital textbooks utilize a different platform and is incompatible with the company's Nook devices or software.
The Kno design is similar to Microsoft's dual-screen Courier concept tablet:

As an Amazon Associate I earn from qualifying purchases.