Known Issue: Some iPad Air and Smart Covers Not Aligning Due to Magnet Placement
If you're a new iPad Air owner and purchased a Smart Cover you may have already discovered this known issue. Some iPad Air models apparently have the internal magnets installed incorrectly. This shows up when a user attaches a Smart Cover to the iPad Air and the Smart Cover and the iPad Air will not align properly. This is now in the realm of a "known issue" with Apple. That simply means that Apple Store employees and Apple Care reps have now been alerted to the issue. If you live close enough to an Apple Store you can journey in and Apple will test out your iPad Air and Smart Cover. If you've got a bum unit, Apple should swap it out.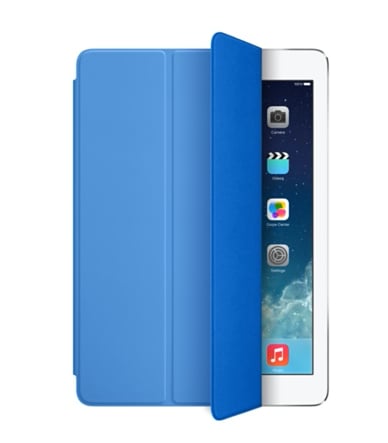 There's a thread on the issue in the Apple Support forums. If you didn't purchase a Smart Cover you might still want to check out your iPad Air. Third party cases and keyboards also rely on that magnet system to attach to. One GBM reader wondered if the issue I pointed out in my review of the Logitech Ultrathin Keyboard Cover could be related to this.
I had seen this issue being bandied about on the Internet so I checked into it. The Smart Cover I purchased lines up correctly with the iPad Air, so I don't feel like that is a issue with the review mentioned above. I've heard from others who have experienced similar problems with the Logitech Ultrathin Keyboard Cover so I suggest they check out their iPad Air's as well.
Keep in mind that as unfortunate and sloppy as these "manufacturing issues" can be, Apple, like most companies want you to be happy with your purchase. So, if you think there's a problem check it out at an Apple Store or with Apple Care. Remember your new iPad Air comes with free phone support for 90 days and a one year limited warranty.