Labor Day Notebook Deals: Save up to $670 on IdeaPads
Lenovo is kicking off Labor day with a collection of deals across the IdeaPad line of notebooks. These deals include discounts of up to $56o, and result in starting prices for well equipped notebooks of just $440, with netbooks starting at $399.
These notebooks come in a variety of sizes and colors, so it's pretty easy to find one that fits your style. There are doorbuster deals and all weekend discounts, which add up to savings. Many of these deals include the latest 2nd Gen Intel processors, which deliver better graphics than last year's processors. You won't be playing Call of Duty Black Ops, but they can handle Portal 2, light video editing and watching HD movies.
These notebooks are designed for consumers and would be a good choice for back to school or home use. Business users and demanding students may be better served with one of these small business notebook deals.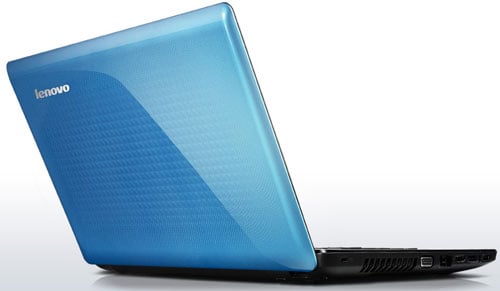 The Lenovo Labor Day Deals Include the following IdeaPad Series
IdeaPad S Series – 10.1″ Display Starting at $399
IdeaPad U Series – 11.6″, 13.3″ and 14″ Displays Starting at $599
IdeaPad Y Series – 14″ and 15.6″ Displays Starting at $615
IdeaPad Z Series – 13.3″ and 15.6″ Displays Starting at $439
To get these discounts, visit the Lenovo Labor Day Deals page and click on "Shop now" in the upper right where you see Save 20% on Select IdeaPad laptops. These deals require the use of Lenovo coupon code USPLENOVO901.
You can also score doorbuster deals on select Ideapad Z series and IdeaPad Y Series notebooks with up to $670 off select models. These doorbuster coupons are specific to each model, and listed on the Lenovo Labor Day deal page.
When you search for your perfect notebook, keep in mind how much portability you want. I would suggest you get a notebook with the latest Intel processors, like the Y or Z series if you want the best experience. The IdeaPad U series has been refreshed this week, but isn't for sale yet, so keep in mind the notebooks in that series are going to be replaced soon.
If you purchase your notebook on an American Express or select MasterCards, you can double your warranty without any extra fees. This is a great way to extend the protection for your new purchase and all you have to do is swipe. If you aren't sure that your card has this, call the number on the back and ask if it has warranty extensions service.

As an Amazon Associate I earn from qualifying purchases.