LaCie Chrome USB-C Drive Boasts Blazing Fast Speeds
It's not CES without LaCie unveiling a cool new designer external hard drive, and that's what the company has done this year yet again with the Chrome desktop solid state external storage drive.
The LaCie Chrome connects to your computer using the new USB-C standard and it essentially looks like a chrome-covered VHS tape perched atop a stand at a unique angle. That's not bad or anything, and the drive will likely appeal to those who enjoy style and design, as well as super fast transfer speeds.
In fact, LaCie says that the Chrome can transfer files at nearly 1GB/s speeds, which is insanely fast, and that's mostly thanks to the pair of 500GB solid state drives on the inside.
The Chrome isn't cheap by any means, as it will be priced at $1,100 when it's released later this year.
LaCie also announced a new Porsche Design external storage drive that can charge your 12-inch MacBook while you're transferring files to and from the drive.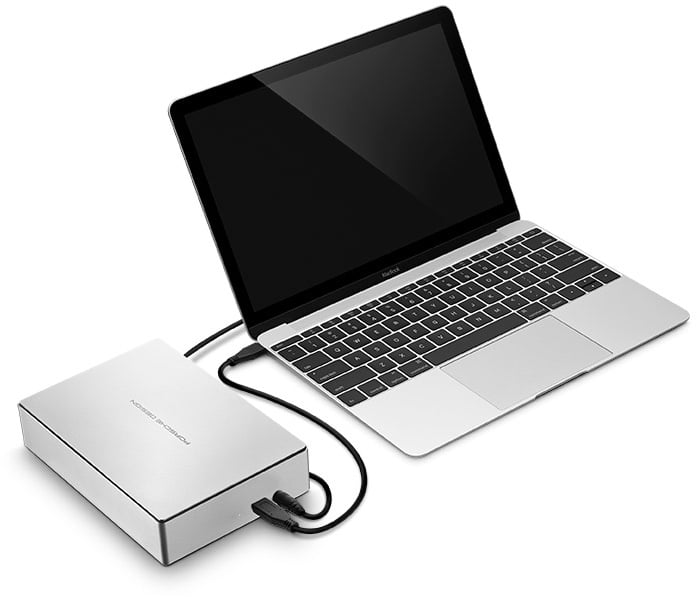 The drive is a bit thicker than a typical external storage drive, but that's not a bad trade off if you can squeeze 8TB of storage in it. 4TB and 5TB options are also available, with the 4TB model costing $210.
The one downside is that it does require power, which means you'll have to plug it into an outlet, but the fact that it can charge your USB-C equipped MacBook, as well as transfer files.
The new Porsche Design drive will be available at some point in March.

As an Amazon Associate I earn from qualifying purchases.