LaCie Sphere External Hard Drive Is the Perfect Match to the Mac Pro
If you're looking for an external hard drive to go along with your spankin'-new Mac Pro's cylindrical look, LaCie just made official a new external hard drive that's essentially a chrome ball that sits on your desk, making it one of the more attractive external hard drives we've ever seen.
It's called the Sphere, and it was designed by French designer Christofle in partnership with LaCie. The USB 3.0 drive has a very reflective surface, making it the inevitable fingerprint magnet for those that like to get handsy with their external hard drives.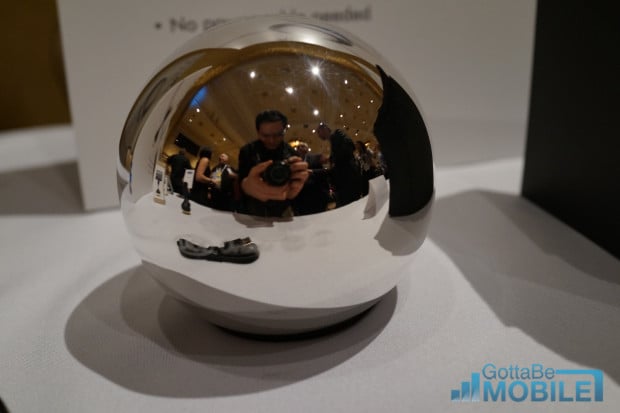 This might be something that you'll want sitting on your desk, but you'll be paying big bucks for that privilege — the 1TB spherical external HDD costs $490 and only a limited number will be made. The company's website says that we'll see the drive this month, but it's showing that stock is sold out currently, so you'll be waiting a bit to get one for yourself.
LaCie also announced a new wireless portable hard drive with a whopping 1TB of storage — called the Fuel — allowing iOS mobile users to take pretty much every piece of media with them.
As with other wireless external hard drives, the Fuel creates its own wireless network that mobile devices — and even your computer — can connect to. You can also get an accompanying app that lets you browse the files on the wireless drive, since iOS doesn't have a native user-accessible file system of its own.
Furthermore, AirPlay compatibility is included, meaning that you can stream content directly from the Fuel drive to an Apple TV.
The Fuel is priced at $199, but availability is unknown at this point.

As an Amazon Associate I earn from qualifying purchases.