Lack of TouchID Hurt iPhone 5c Sales
It looks like Apple's slightly disappointing quarter for Wall Street was created in part by lower than anticipated sales of the mid-range iPhone 5c, a device that Apple had hoped would ignite further interest in its iOS devices by targeting a new mid-range segment. As it turns out, Apple CEO Tim Cook revealed that the lack of the biometric fingerprint TouchID sensor may have hurt the iPhone 5c sales and pushed interested consumers towards the iPhone 5s, the first device in Apple's lineup to feature a security scanner that reads fingerprints.
Highlighting that iPhone 5c demand "turned out to be different than we thought," Cook said that TouchID was a critical component that pushed people to spend about $100 more for a comparable iPhone 5s flagship that comes with a unibody metal construction, rather than the plastic build of the 5c, and slightly improved specs with a TouchID element.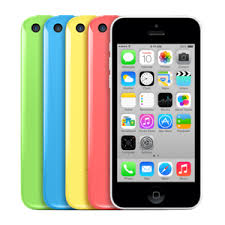 "I think the 5s, people are really intrigued with Touch ID," Cook commented according to a report on AppleInsider. "It's a major feature that has excited people. And I think that associated with the other things that are unique to the 5s, got the 5s to have a significant amount more attention and a higher mix of sales."
Cook's comments come just about a week after it was speculated that Apple may eliminate the plastic mid-range iPhone model from its 2014 lineup, meaning that it may not have a mid-range entry. Instead, Apple is rumored to release two iPhone models for this year, both with larger displays and one with a particularly huge screen to compete in the phablet space that's headlined by rival Samsung's Galaxy Note device.
Additionally, the importance of TouchID also comes as Cook is hinting of Apple expanding its endeavors to the mobile payment market. In this space, the conversation to date has been centered on the near field communications, or NFC, technology that's the hallmark of payment systems like Google Wallet and ISIS, the latter formed out of a partnership by carriers AT&T Mobility, T-Mobile U.S., and Verizon Wireless.
At this time, TouchID on the iPhone is limited to two use cases–to unlock the phone without relying on a PIN or passcode, and to make iTunes or App Store purchases without having to type in one's Apple ID password. Beyond that, users will still have to remember user names and passwords for all other purchases, and the nascent tech will likely need time to mature and gain more functionality.
"You can tell by looking at the demographics of our customers, and the amount of commerce that goes through iOS devices versus the competition, that it's a big opportunity on the platform a big opportunity on the platform," Cook said in an earnings call noting the importance of TouchID beyond just device authentication and iTunes purchase verification in lieu of a password.

As an Amazon Associate I earn from qualifying purchases.