Lack of Vision To Blame For BlackBerry PlayBook's Email Issues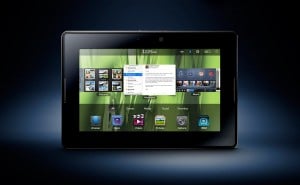 When you think of BlackBerry devices you immediately go to the native email app and BlackBerry Messaging System, so when the BlackBerry PlayBook launched without the famous email app it left us scratching our heads.
When RIM first confirmed the lack of a built in email app the company cited security issues which isn't too far off, but Business Insider reports that the real reason for the exclusion of email and calendar access on the PlayBook is RIM's unfortunate one device per user vision which has influenced the setup of the BlackBerry email system.
Here's how our source explains it: "The Blackberry email system is the BES — which is the source/focus of all the famous BB security. The BES email server has the concept of one user = one device (or they call it PIN)."
It's not surprising that RIM had a vision of a one device mobile workforce back when it launched the BlackBerry Email System and took the business world by storm, but it is troubling that the company is still figuring out how to fix this issue. As Business Insider points out, making the transition is a significant change in the way RIM handles accounts. Still, we had heard rumors of a BlackBerry tablet as far back as last June, which means that RIM has had at least a year to come up with a solution to the multiple device conundrum. On the other end of the spectrum, competitors like Dell have given serious thought as to how users will fit tablets into their mobile work habits.
The current solution is the BlackBerry Bridge, which turns the PlayBook into a large touchscreen for your BlackBerry smartphone, giving you access to the much-loved BlackBerry email service on a tablet. This solution is particularly limiting, essentially telling iPhone and Android owners to look elsewhere — a dangerous move given RIM's dwindling marketshare.
RIM will reportedly launch a native email app for the PlayBook this summer, but until that happens users will be stuck with the antiquated single mobile device worldview that hampered the initial PlayBook launch. Maybe it's time for RIM to switch to a single CEO model and find someone who has a clear vision for the future of mobile devices.

As an Amazon Associate I earn from qualifying purchases.