Lark Takes on Nike FuelBand with LarkLife Fitness Bracelet
The Nike+ FuelBand has a new competitor that eschews daily goals in favor of positive messages in the form of the new LarkLife.
Lark is best known for its silent alarm band that helps users wake up without the need for a loud alarm clock. The new LarkLife has the same vibration feature for sleeping, but it also helps track activity throughout the day. LarkLife also aims to help users eat healthier and be more productive.
Like the Nike+ FuelBand, the LarkLife is a wristband that users wear throughout the day to track their activity. The LarkLife iPhone app, however, will periodically send push messages throughout the day to motivate users. Theoretically, the messages will help encourage users more than the arbitrary number goal on the Nike+ FuelBand.
https://www.youtube.com/watch?feature=player_embedded&v=CQCX5LbnZX4
The app will also help users by giving them tips on dieting, eating more healthy, and working more productively. Lark consulted with experts to write the messages, so they should offer sound advice.
Of course, the LarkLife also tracks fitness data such as number of steps taken, distance, and calories burned. At night it will track sleep to determine how restful the sleep was. The LarkLife syncs with the iPhone app via Bluetooth 4.0. And because Bluetooth 4.0 is so low power, the band can continuously provide realtime data to the app without wasting battery on either the phone or the wristband.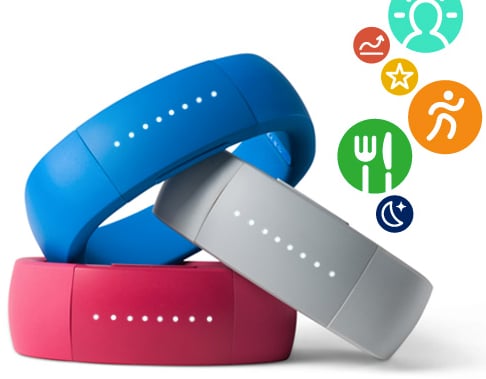 The LarkLife is available for pre-order now for $149.99. It will likely ship sometime before the end of the year, most likely in time for the holidays.