5 Last-Minute Quantum Break Release Date Tips
A day Xbox One owners have waited years for has finally arrived. Quantum Break, a video game that tries to extend beyond a singular entertainment medium, launches tonight.
Developed by Remedy Entertainment, Quantum Break tries to do some things a bit differently. Quantum Break has a television show running through it at regular intervals. Each episode focuses on the villains of the game instead of the hero. The game itself boasts great visuals and effects. Junctions just before each episode of the television show let players make decisions that significantly alter the game's timeline.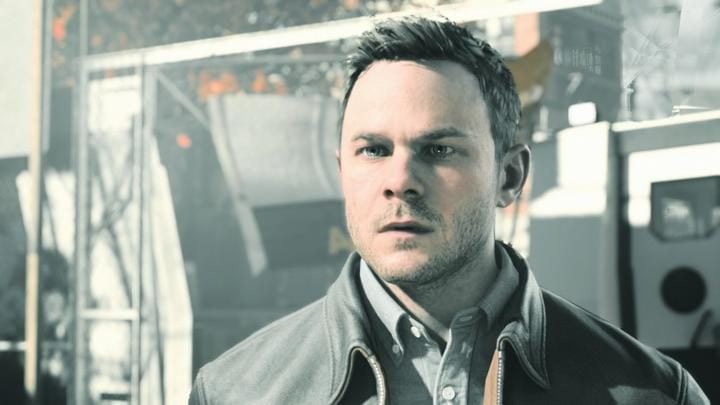 Tomorrow is Quantum Break release day. Here are some tips to get you through the hours that remain.
If You Placed a Quantum Break Pre-Order Digitally, Download Now
The most important advice we can offer ahead of the Quantum Break release tomorrow is for those that purchased a digital copy of the game directly through the Xbox Store or at a retailer like GameStop.
Quantum Break is a visually stunning game. Those great looks come at a serious storage cost though, with the game taking up north of 45GB of storage. Microsoft kicked off digital downloads of Quantum Break some time ago. If you purchased the game digitally, head to the My Games & Apps area to begin your digital download now. With any luck, it'll be finished by the time the game arrives for everyone else.
Read: Quantum Break Pre-Orders: What You Need to Know
If you plan on purchasing the digital version of Quantum Break, it's definitely a good idea to do that now. This way you can begin the pre-download too. For some reason, the Windows Store doesn't offer pre-downloads. As such, those planning to purchase Quantum Break for their Windows 10 notebook or desktop will need to wait until tomorrow.
Digital pre-orders will begin working at midnight Eastern Standard Time.
If You Placed a Quantum Break Pre-Order at a Store, Expect to get it Tomorrow
No one's really sure what criteria retailers monitor before deciding if they're going to keep their stores open for a midnight release. Whatever gauge they used, it doesn't appear as if the Quantum Break release met it.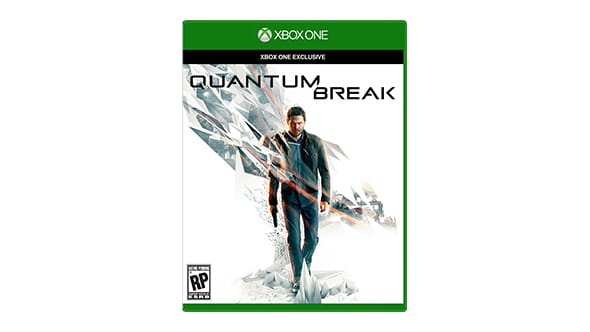 Read: All the Key Details of the Quantum Break PC Release
Neither GameStop nor Best Buy are showing midnight launch parties for Quantum Break. Microsoft's own stores aren't showing a midnight release either. This means that you'll have to wait for your copy of Quantum Break until these stores open tomorrow. You could also skip the pre-order process entirely and pick the game up at a Wal-Mart Supercenter store that's open all night.
Don't have an Xbox One? Buy the Quantum Break Xbox One Bundle
Microsoft wants Xbox One owners to purchase Quantum Break. I'd say that it hopes Xbox 360 and PS3 owners will run out to purchase an Xbox One because of the game more.

That last bit is important because Microsoft has special bundle for new adopters. The Quantum Break Xbox One Bundle includes everything that users need to get started with the game. Inside the package is a single white Xbox One controller, a matching Xbox One console and a copy of Quantum Break. There's also a free trial for Microsoft's Xbox Live Gold service, but you won't need that with the game necessarily. Quantum Break doesn't feature any online multiplayer. It does connect to Xbox Live for game saves and progress between the Xbox One version and the Windows 10 version.
The Quantum Break Xbox One Bundle costs $299 from Amazon. It has 500GB of storage and doesn't include a Kinect sensor.
When You Can Expect Your Quantum Break Windows 10 Code
A lot of users who placed a Quantum Break pre-order are now wondering when they can expect their extras. Microsoft bundled copies of Remedy's previous games, Alan Wake and Alan Wake's American Nightmare with the game.
The online Xbox Store page for Quantum Break reveals that Microsoft is providing codes for these games directly through Xbox Live. Buyers will automatically have a code delivered to them for both games within "7-10 days," the company says. Users can redeem that code through the message, or pass it on to someone else to add to their collection.
As for the free Windows 10 copy of Quantum Break, Microsoft is expecting to deliver that code to shoppers in a message "around the week of April 5th" too. Since Xbox on Windows doesn't have a pre-order system, it's a safe bet that these codes won't arrive until Tuesday at the earliest.
Xbox One Owners Can Download the Show Now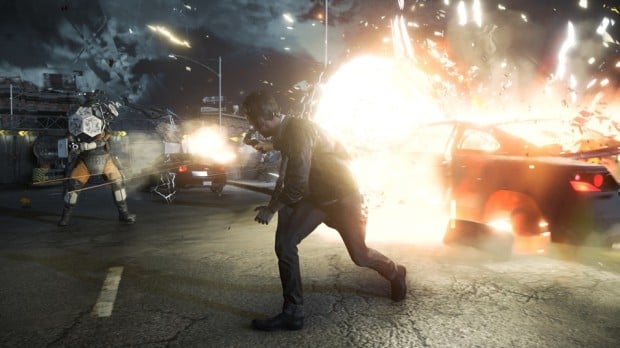 Another divide between the Xbox One and Windows 10 version is the show that's weaved into the game itself. Xbox One owners can download the show now if they've pre-ordered. This is great for situations where users might not have the most reliable internet connection ever. The entire episode pack takes up around 75GBs of additional space. That's in addition to the game.
Windows users don't get that option.
Good luck with the Quantum Break release.

As an Amazon Associate I earn from qualifying purchases.